7 Tips for celebrating this beautiful day without becoming exhausted and spending too much money.
After a baptism ceremony, family and friends often gather around a meal to celebrate this beautiful day marking the entry of the child into the Christian community. So, organizing this reception demands a lot of preparation.
Let the others help you
Even if you want to do everything by yourself on this beautiful day, accept the help offered to you by your loved ones. It's important that you feel relaxed on the big day. Delegate all the tasks you can. Don't plan on doing anything else that very day. You will be busy all the time (and probably somewhat stressed out!). If the celebration includes a lot of children, think of hiring a babysitter to better enjoy the event.
Choose a place that won't hurt your wallet
Your living room and your garden (assuming you have one) are too small to contain everybody? Ask the parish priest for permission to organize the reception in the parish hall. You can also invite a few parishioners and the priest who baptized your child to take part in the celebration. Do not hesitate to telephone all the guests to tell them that you don't have sufficient space; perhaps, someone will agree to organize the reception at their home. You can also rent a space or a big house with a garden to receive all your guests.
Planning out a menu
Don't feel obliged to prepare real lunch or dinner. No one will hate you for it! A small snack, a cocktail or a cold buffet will be as lovely and, more importantly, less hard to prepare. Plan out your menu about two weeks in advance and don't forget about the drinks. Start preparing and freezing the dishes, this way everything will be ready ahead of time. Freezing is actually very helpful and presents no problem for many appetizers, dishes in sauce, or pastries. Two or three days in advance, prepare the dishes you can keep without problem in a refrigerator. For prepared dishes, you can call a caterer or ask your loved ones to each bring a dish.
Think of decoration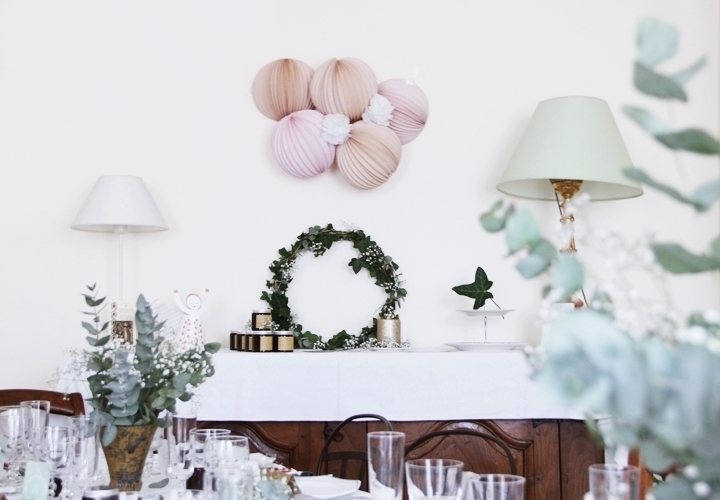 On the eve of the reception, set the tables and decorate the house. If you lack the ideas, you can find very beautiful decorations on Pinterest. Use a lot of white, which represents the Resurrection. Don't use a lot of flowers, but find one place that a flower arrangement could stand out and  where it will be safe.
Don't forget the sugared almonds!
In the 10th century, almonds and hazelnuts – nuts in a shell — used to represent fertility. Upon leaving the church after the christening ceremony, people tossed almonds over the baby as a sign that he or she was integrated into the Christian community. To this day in Europe, sugared almonds remain a must during christenings and wedding ceremonies. Good quality sugared almonds are expensive, it is better if you buy them wholesale to reduce the cost, even if it means using the leftovers for some other family events. In a few clicks on the internet you can find the packaging that suits you the best.
How to choose the christening garment for your child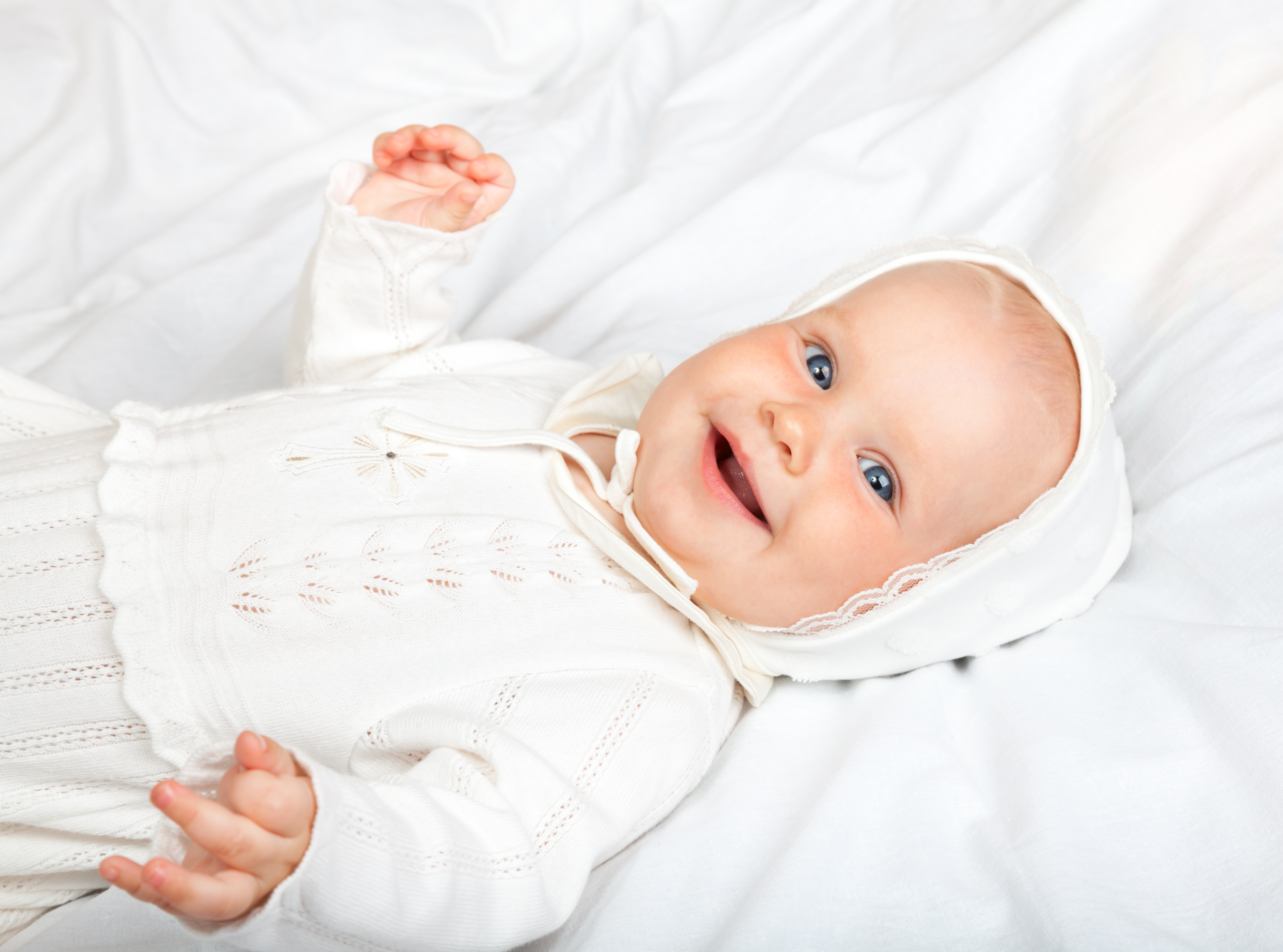 Plan on a white garment, for your baby to wear; he or she will be dressed in it for the course of the ceremony, after receiving the sacrament of baptism to be "clothed with Christ." If you have nothing of your own, you can borrow it. You can also purchase such garments in antique shops or motherhood and maternity stores. You can also make the baptismal garment yourself. And why not use the one that belonged to your mother or father? Many families pass on the same baptismal garment from one generation to the next. For older children, a white cape and an alb could suffice. Don't forget the fitting to check the size and the condition of the garment. You can also find an extra set of white clothing for your child so it can be worn during the reception to mark the occasion.
Expect to receive presents
Customarily, guests like to bring gifts to commemorate the baptism. It is best to approach the question of gifts in a simple manner, especially with godparents, letting them know that their main role is to help the child follow the Lord throughout life and in all that he or she will become.