Listening to a parent isn't just for practical reasons, but also spiritual ones.
What can God do in your life with one Bible verse a day?
Subscribe to Aleteia's new service and bring Scripture into your morning:
Just one verse each day.
Click to bring God's word to your inbox
Obedience has negative connotations these days, but it's still an important aspect of child-rearing. A child has to learn not to play with dangerous objects and to pay attention when crossing the street. Obedience is also indispensable for peace in family life. Children who refuse to obey, whether it's to stop hitting their siblings, get ready for bed, or tidy their room, can make life miserable for everyone else. A parent's patience can grow thin, which almost inevitably leads to shouting, excessive punishment, and sour moods. But what, really, is obedience?
Obedience: The condition of freedom
We all depend on someone or something; God alone is subject to nothing and no one. Our freedom lies in obeying something greater than ourselves. Our freedom lies in obeying God. The more God's will is accomplished in us, the more we are free — and profoundly joyful. But God doesn't speak to us directly to tell us what His will is. He uses intermediaries, including our parents. Our parental authority comes from God. That's why we can't exercise that authority anyway we like. We must not forget that this is a mission we've been entrusted with.
We need to be careful not to confuse authority with power. What makes a demand fair and legitimate is not the power we have to impose it, but the authority we've been given to make it. Authority can take the form of different powers: the power to punish, for example, or to constrain by physical force (by taking a child by the hand to stop them crossing the road). But these powers are the consequence of authority, not vice versa. If children must obey their parents, it's not because parents are stronger, more intelligent, or more clever than them, but because they hold their authority from God.
How to teach a child obedience
There's no magic recipe, but there are certain principles. It's important to limit the number of orders and restrictions on a child. We can't demand everything all at once. It's better to firmly lay down a few rules rather than set out dozens we give up on because they're too numerous and not sufficiently precise. We also need to know how to adapt our requirements to a child's abilities. That implies a good knowledge of our child, real attention to who they are, and unfailing patience.
It's sometimes difficult for us to accept our child's limitations — we'd like them to be perfect — but God calls us to perfection, it's He who perfects, and to do so He doesn't rush us. He asks us to take one step after another, never getting annoyed at our slowness, or even our backsliding. He never loses confidence in us. God the Father teaches us patience and serenity. Not superficial carelessness that could cause us to misjudge the limitations or faults of our children, but that peace born of the sure knowledge that we are instruments in the hands of a Father much more far-sighted and loving than us.
Once an order is given, remain firm and insist on being obeyed. If a child knows his parents will not give in, it helps them to obey. On the other hand, if they're sure they can get their way through tantrums or passive resistance, they'll use every means to make you give in. That's why it's so important not to make demands off the top of your head. It's before making a demand that you have to think; afterwards, it's too late.
Another important point: don't contradict an order given by your spouse, even if it seems debatable. A child has a deep need for consistency and it's of utmost importance they not feel torn between their parents. There can be serious discussions between parents about the upbringing of their children, but never in front of them.
Set an example by being obedient yourself
Many methods can be helpful in helping your child more obedient, but there's one that's never justified or clever: telling a lie. It destroys the confidence of the child who, sooner or later, will see through your ruse. Deeper than that, requiring obedience implies we ourselves know how to be obedient, that we know we are dependent on God, and that we seek to have His will accomplished in us. You don't need to look that far; in every moment, in the slightest events of our everyday life, God is calling us. He invites us all — parent and child alike — to obedience, the condition of our freedom and our joy.
Christine Ponsard
Read more:
5 Essential parenting skills no one tells you about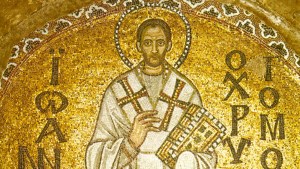 Read more:
How to teach your children obedience, according to St. John Chrysostom