Pride poisons the soul. Becoming aware of the gravity of it is a good place to start.
What can God do in your life with one Bible verse a day?
Subscribe to Aleteia's new service and bring Scripture into your morning:
Just one verse each day.
Click to bring God's word to your inbox
"God opposes the proud," Scripture assures us (James 4:6). St. John Cassian observed that this resistance by God doesn't exist with regard to other sins: "How great is the evil of pride, that it rightly has no angel, nor other virtues opposed to it, but God himself as its adversary!" Indeed, pride is an attack on God himself, so it's crucial to fight against it.
1
Seek humility
Pride is repelled by its opposite — humility, a virtue acquired through a series of small acts. The worst humiliation — and the most fruitful — is the one we don't choose.
2
Become intimate with God
It's possible to do this via many routes … meditating on the Word of God (cf. Phil 4:8), offering short prayers throughout the day, practicing silent adoration in which you simply be with Him, without saying or doing anything.
3
Cultivate discretion
Try not to draw attention to yourself and learn how to give in secret, without anyone being aware of it (Mt 6:1-4). Perhaps try and do it once a day. If you have a tendency to be more generous when you're out with friends, make a resolution to give just as much and just as often to those in need when you're on your own.
4
Accept your emotions and learn to laugh at yourself
An independent person who controls everything must first learn to accept who he is, including his emotions, and to not take himself so seriously.
5
Recognize all that you owe
An independent person can gently ease into dependence through praise, that is, the recognition (in the full sense of the word) of all you have received.
6
Give yourself for others
In imitation of Jesus Christ, offer your life (your money, time, friendship, love, etc.) for the betterment of others.
Father Pascal Ide and Luc Adrian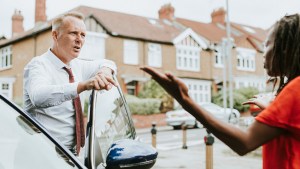 Read more:
Why pride is the birth mother of all sin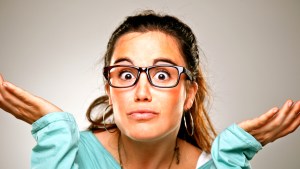 Read more:
11 Tips for growing in humility