Some say that to forgive is to forget the offense committed, but is that really the case?
What can God do in your life with one Bible verse a day?
Subscribe to Aleteia's new service and bring Scripture into your morning:
Just one verse each day.
Click to bring God's word to your inbox
There are many offenses that just can't be forgotten. You can't ask the victims of an attack or the parents of a murdered child to forget the harm they've been done or forget the perpetrator. It's normal—and healthy—that they remember what they've experienced, or even that they demand not to let the events they were victims of be forgotten. In certain cases, we speak of "the duty of remembrance." So does that means there are offenses that can't be forgiven?
Must we forget in order to sincerely forgive?
To forget a harm done to us isn't up to us. We can't decide to just erase what we want when we want. We've all experienced this: there are certain wounds, serious or slight, that we'd like to forget but which remain alive in the memory. And when we truly desire to forgive those who have hurt us, this inability to forget troubles and surprises us: "If I haven't forgotten, it's because I haven't really forgiven." So what then? Are we incapable of sincere forgiveness when our memory refuses to wipe the slate clean?
"The Resurrection is not forgetting about the Passion," as the French Cardinal Jean-Marie Lustiger once said. In the same way, forgiveness is not forgetting the offense. "Many think the remembrance of an offense is a sign that they haven't forgiven. But it's not possible to forget an event that has hurt us. Remembrance arises from the memory, forgiveness from a deep will. They're not the same thing."
What's true of forgiveness offered to another is also true of the forgiveness we owe ourselves. For, indeed, we don't always think we must forgive ourselves. Too often we turn thoughts of remorse and regret over and over in our minds: we're upset with ourselves for not meeting the mark, for not living up to our word, for having committed an error, or even a major offence with consequences. If our past keeps us from living in peace, of being all we can be, it's a sign that we need to forgive, both ourselves and others.
In order to forgive, we must remember
The process of forgiveness doesn't consist in denying the hurt, of keeping it buried away as deeply as possible. On the contrary, the path to forgiveness is first a path of truth, and therefore, of bringing things to the light of day. In order to forgive, we must begin by being conscious of having been offended. But what good is it to bring up seemingly forgotten wounds? Because, as long as they haven't been forgiven, they will be fester and poison our lives. How many ancient wounds continue to upset family relationships even when we thought they were dead and buried?
Forgiveness helps the memory to heal by grounding it in peace. The memory of an offense received then turns from a pathway of death and turmoil into a pathway of life and blessing. Forgiveness, truly, is resurrection: the passage from death to life. The risen Jesus makes us capable of this journey; He who asks us to forgive "seventy-seven times seven," that is, endlessly.
Let us not be afraid to ask the Holy Spirit to make all the offenses we need to forgive rise up in our minds. Christ rose again with all his scars, and we bear within ourselves the scars of our past, too. But they are no longer the signs of burden, of condemnation: they can become the signs of healing and salvation.
Christine Ponsard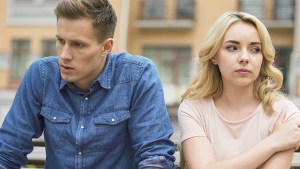 Read more:
What did Jesus say about forgiveness?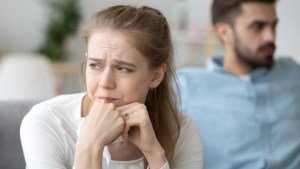 Read more:
Why it can be so hard to ask for forgiveness