But how to know from moment to moment what the Lord's will is?
What can God do in your life with one Bible verse a day?
Subscribe to Aleteia's new service and bring Scripture into your morning:
Just one verse each day.
Click to bring God's word to your inbox
Without God, we can do nothing. And clearly, when we profess that we are capable of doing something, it's always with the proviso: "with the grace of God." If God stopped supporting us for one single instant, we could do nothing. If He stopped loving us for one single moment, we wouldn't even exist any more. God chooses to have need of us. Of course God doesn't "need" us in the strict sense of the term — He exists without us and is sufficient unto Himself — but, in creating us, by including us in his work of creation and, even more so, in His work of redemption, He chooses to "need" us. In a certain sense, His will cannot be fulfilled without us. He can't save us despite ourselves; He can't force us to welcome his love, nor to love Him. He makes us sons and daughters, not slaves. And the love of a son or daughter presupposes free will. That His will may be done "on earth as it is in heaven," God relies on us.
What is the will of God?
It's not for us to fully know God's designs: it's enough that we be clear about the role that falls to us. For the rest, we must place our trust in Him. But just what is our role? Jesus clearly gave the answer: "You shall love the Lord your God with all your heart, and with all your soul, and with all your mind. You shall love your neighbor as yourself" (Matthew 22:37-38). And again, on the eve of his death, He insisted: "A new commandment I give to you, that you love one another; even as I have loved you, that you also love one another" (John 13:34). That's what God wills.
The will of God is love, that we love Him and love one another.
But to love is not just to experience emotions, but "to give one's life for those one loves": to give, to offer oneself at every moment right down to everyday details. Each moment given me is yet another occasion to love God and my brothers and to let myself be loved by them. The will of God is that I do all through love, with all my heart, and with total attention to what I am given to live in the here and now.
What did Jesus do on earth if not fulfill his Father's will? And that will was not only fulfilled on Good Friday, but in every instant of His life as a mortal man. When He was playing with the children of Nazareth, when He was eating or working with Joseph, when He was helping his mother Mary carry water from the well, or preparing grilled fish for His friends — in all of these little very earthly things, Jesus was carrying out the will of His Father. In Him and through Him, the will of the Father is made incarnate in our daily lives.
How do we concretely discern the will of God?
The Lord offered us many indicators, including the Word of God and Church teaching, the guidance of our brothers and sisters — especially those in authority over us — events that happen, and what is necessary.
Most of the time in daily life, the will of God is clear: whether in the office or the classroom, the will of God is that I work to the best of my ability; if I'm in the car, that I drive with care and consideration, etc. But sometimes, it's not quite so clear; that's when we need to pray and seek guidance to find our way forward.
In any case, we may be sure that the more we strive to do the will of God down to the smallest details of daily life, the more He enables us to discern what He wishes of us.
We commemorate the Virgin Mary several times during the year. And yet her life was full of seemingly insignificant acts, of endlessly repeated daily chores. But, in all those little tasks, at every instant in "the here and now," she unreservedly said "yes" to the will of God.
Chriistine Ponsard
Read more:
Video of surfer riding 115-foot wave goes viral … and reminds us of a spiritual truth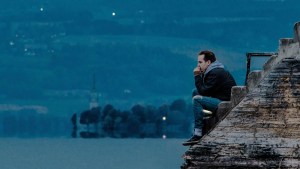 Read more:
8 Reasons it's necessary to seek the meaning of life