How can we stay hopeful instead of sink into despair? 
What can God do in your life with one Bible verse a day?
Subscribe to Aleteia's new service and bring Scripture into your morning:
Just one verse each day.
Click to bring God's word to your inbox
Educating children has always been a tough job, but for Christian parents today it almost always means swimming against the current.Many of us feel alone and ill-equipped to protect our children from the secular world that is so far from the spiritual values we wish to pass on.
What can we say when our child loudly complains when it's time for Mass? What's the point of having family prayer when it quickly turn into a shouting match? What when your children seem to reject all you're trying to share and pass on, what's to be done?
Trust in God
The first thing to do –a nd to redo every time – before you try to find an answer to these questions, is to entrust everything to God: your doubts, your pains, your questions, your regrets, your sleepless nights, your tears and your hopes. These children are first and foremost his. He loves them more than we ever could. He knows what is best for them. He is ever ready to forgive all sins and bring good out of evil.
The Lord does not intervene as if by magic. He respects us too much for this. But He always answers those who call upon Him. The reasons we sometimes can't hear Him is either because we're not ready to receive his answer, we're too impatient, or we're looking for an answer we believe to be the right one, but our designs do not always correspond with those of God.
Never wallow in guilt
We're not perfect; it happens that as parents we make serious mistakes. But there's no point wallowing in guilt: it is poison. The sentiment of guilt is a snare used by the devil. What comes from God is the repentance, the pain for hurting those we love.
Repentance does not consist in mulling over our remorse, like the prodigal son, instead it sets us on the path to God. The sacrament of Penance exists so He can accord us his forgiveness, to take us back into his grace, to raise and to heal us. And when God has forgiven us, it is done: going back to ruminate over one's sin is to doubt His love for us.
Ask loved ones for help
God has given us brothers and sisters who are also parents. Of course, every family a unique and there's no point in comparing situations.However, most of the time the reason we remain alone with our problems is because we simply don't dare to share them. We can feel so much shame that we aren't the image of "a good Christian family" that we refuse to reveal our secret struggles.
We fear being judged, misunderstood, or rejected and yet, what precious help we can be for each other! Sometimes just sharing a problem helps us find a solution. And in our hours of difficulty, it is generally the little things that help us to hold on: a smile, a call of a friend, a small sign of affection, etc. Let us more than ever rely on each us, let us be close to one another, open and available. Let us patiently listen to one another and accept each other without judgment. It is hard, but with the help from God, all becomes possible.
Turn to St. Monica — the patron saint of parents in distress
"The child of those tears shall never perish," such were the words of comfort that one bishop offered St. Monica, as she prayed, mourning her son Augustine, whom she saw drawing farther away from God. When he finally left for Italy, she believed him completely lost. But it was there that God was waiting for him. "The child of those tears" became the great St. Augustine. As for St. Monica, she became the patron saint of all parents in distress about their children.
Christine Ponsard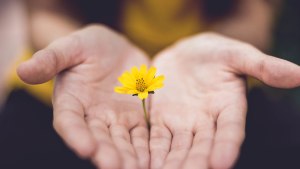 Read more:
Do you worry about the future? Here's an effective way to turn that around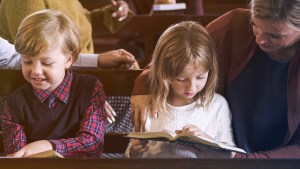 Read more:
Teaching children the Faith should be a family affair