In other areas of life we can find ways to simplify ... so why not our spiritual life?
What can God do in your life with one Bible verse a day?
Subscribe to Aleteia's new service and bring Scripture into your morning:
Just one verse each day.
Click to bring God's word to your inbox
Being a Christian isn't simple. The Lord's teachings aren't always easy to follow. When it comes to matters of marriage, of truth, of how to live in the world, the Lord always asks for more. He expects much of his disciples. The path of a Christian is strewn with the mysteries of Faith and practices that are difficult to explain to ourselves, let alone to others. To decide to follow in the footsteps of Christ, and keep following Him, demands great perseverance.
How is it that we can't get results in our spiritual lives as easily as in other aspects of our lives? Isn't it a little outdated to retain such a complicated Christianity? How is it that we can find ways for anyone to use the most complex software but can't do the same in matters of the Faith, to say nothing of morality? Isn't it high time to live "with the times"? Since everything else is simplified, why not simplify the Christian life to make it easier?
Do we still have to set the bar so high?
Such musings are older than we might think. In every age since Christianity began, there have been those who proposed easier versions of it — easier ways of practicing the Gospel and leading a Christian life. There's never been a lack of good souls to suggest short-cuts, a "Christianity in 10 easy steps." A Christian today, if he's a bit thoughtful, is fully aware that even if his practical life is now simpler or easier, his life of faith, his hope in eternal life, and his practice of charity will always remain extremely demanding.
It's not so much about looking for difficulties for their own sake (which would be a psychological failing) but that of negotiating the inevitable hard slogs in the ascent to a real union with God. In the spiritual life, there's nothing to be gained by taking the easy route. The goal and the effort required to attain it go hand in hand. In mountain-climbing, there are several ways of reaching the summit. You can get there on foot, making the effort to conquer fatigue and the difficulties of the terrain. Or you can get there by helicopter, getting dropped off on the summit. Will you have attained the same goal? Will you experience the same human and spiritual journey?
Beware of short-cuts
The helicopter that can place you in presence of God in prayer has not yet been invented. You will still always have to set out on the road, pay as you go, hike through the dark nights of Faith, persevere in your efforts, endure trials, accept failures, never stop going, get back up when you fall, seek help from those stronger than you, and, help those who are weaker. Those who offer an easy spiritual life are either liars or dabblers. Those who offer short-cuts, dispensations, subterfuges, or fast-tracks don't deserve our trust. Being a Christian isn't a game.
The stages that lead adults to baptism (the catechumenate) are numerous and time-consuming. Not for the pleasure of adding to the obstacles, which might seem dissuasive, but because it's in the very nature of things. The Lord Jesus himself didn't make the road easy for his first disciples. He told them clearly that they, like himself, must take up their crosses to follow Him. He told them they must serve, not be served. He didn't hide from them that, to have eternal life, they too must go through the agony, passion, and death. One doesn't become a man of God overnight. It takes time. It means accepting the stages, the progress, the slow times, the moments of discouragement, of failure, of darkness, of disillusion … No one goes out looking for difficulties. But it's those difficulties that are an integral part of the spiritual reality.
Give yourself
So, that's our situation. We live in a world whose ambition is to simplify everything. And we live a Faith that will never be simple. Some will never tire of telling us about excellent methods to obtain the best result with no price to pay. But we know that no one enters into the intimacy of God without paying a great cost to themselves.
But then, is that not a beautiful challenge? Does it not bring out our best? Will we not rejoice when we enter the Kingdom and hear: "Well done, good and faithful servant; you have been faithful over a little, I will set you over much; enter into the joy of your master" (Mt 25:21)? At that moment, our trials will be forgotten. We shall be full of the joy.
Brother Alain Quilici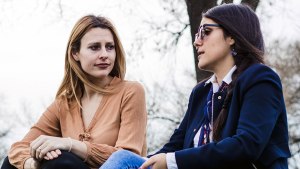 Read more:
How to respond to people who question your faith
Read more:
World-famous missionary doctor's 3 pieces of advice for finding your mission in life