The world misses out if we fail to embrace what God has called us to live.
What can God do in your life with one Bible verse a day?
Subscribe to Aleteia's new service and bring Scripture into your morning:
Just one verse each day.
Click to bring God's word to your inbox
It is very hard to hear the call of God in our daily lives. We are caught up in our tasks and responsibilities. When it comes to thinking about our "vocation" we tend to think of it in terms of a professional trade, such as being a doctor, nurse, or teacher. The word "vocation," however, comes from the Latin vocare, which means "to call" and that's what it is —  a calling. In one way or another, we are all called by God, right from the day of our baptism. The Lord invites us to grow in accordance with His will to take part in the building of His Kingdom. If we refuse to consider the vocation He has given us, we are not placing ourselves in the hands of God.
Our talents are gifts from God for others
Many of us find it hard to recognize our own gifts and talents.We don't think of what we have as anything extraordinary. Fearing vanity, we deny our own talents, or try to pass for something other than what we are. So, we pass by the treasures God has placed inside us as of our conception. If God loves us unconditionally, like all fathers — more than all fathers, actually — He rejoices to see us use the diverse talents He has endowed us with. We cannot choose them but we can accept them with humility. How can we recognize them? Let us listen to what our loved ones, our friends, and our colleagues appreciate in us. Let us accept these qualities as gifts from God, the gifts of His love. Let us answer Him with a yes. Finally, let us not expect to discover our life's vocation overnight. Let us look for opportunities to practice and develop our talents.
Does it seem too simple?
God doesn't ask us for anything beyond our capacities. The Evil One tries to convince us that there are no "great" callings. Discouraged, we forget to offer Him what we're capable of. Yet, he demands that we take up work that corresponds to who we truly are, and to perseverance. Prayer can help us to find our way.
St. Paul exhorts us: "Be transformed by the renewal of your mind. Then you will be able to test and to approve what's God will is" (Rom, 12:2). "We have different gifts, according to the grace given to each of us." (Rom, 12:6). "Never be lacking in zeal, but keep your spiritual fervor, serving the Lord"(Rom, 12:11)
Let us be guided by joy
When we have had a wonderful time, let us ask ourselves, "What has made me so happy? Is it because I used my intellectual or my artistic faculties? Is it because I accepted my capacity to wonder at life?" One thing is sure – following your calling is a source of great joy.
Let us look for the things that give us this joy and provide sense to our lives — something that makes us feel closer to our neighbor. Following the will of God means accepting His project for our happiness in our lives, even if it perturbs our usual way of thinking, even if it doesn't correspond to our idea of success.
Developing our gifts gives us strength and propels us toward others. It makes it easier for us to renounce superficiality. So let us have confidence in God and we will find our unique way to transform life into a testament of love, a testament of God's work in the world.
Cécile Lucas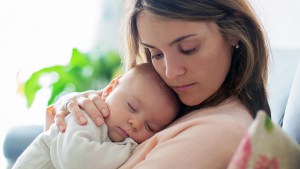 Read more:
How I finally learned to appreciate my vocation to motherhood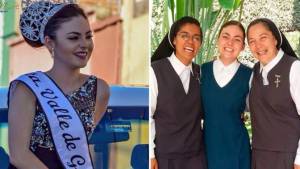 Read more:
7 Tips for discerning your vocation from a former beauty queen who entered the convent