It can eat us up inside, but the Lord has an answer.
What can God do in your life with one Bible verse a day?
Subscribe to Aleteia's new service and bring Scripture into your morning:
Just one verse each day.
Click to bring God's word to your inbox
A feeling of worthlessness can arise from varied causes: a natural disposition, childhood wounds, setbacks, fatigue, chores that keep piling up, worries, and unforeseen events that upset our plans. When this feeling overwhelms us, let us look to the One who doesn't find us pathetic at all — and for good reason! It is He who made us in His image, and He who saves us.
God loves us no matter what
We're far from imagining just how much God marvels at each one of us. This may be one of our greatest surprises on the day we at last appear before Him. God sees our beauty, and reveals it to us.
When we pray, even if it seems nothing but a monologue full of distractions and boredom, God never ceases repeating to us in His own silent way: "You are my beloved child, you are beautiful, you are great, you are my heart's treasure." But prayer doesn't dispense us from the battle against the causes of discouragement, such as weariness or overwork.
Existential crisis, or fleeting bout of the blues?
It's also important to sort out your real obligations from those that aren't (for we know that God never asks more from us in a day than we're capable of), and to find those indispensable periods of rest. Don't panic; don't confuse a more or less fleeting slump for an existential crisis. But you must still take this passing fatigue or deep depression seriously. If we don't respect our bodies, our whole spiritual life suffers as well.
Humility above all else!
Feeling pathetic isn't so serious as long as we don't make a big deal out of it. We can recognize that we are nothing, while still rejoicing in it because God is all: that is the mark of humility. But when we lack this holy humility, the realization of our limits fills us with bitterness and discouragement. Our pride rebels at or despairs at our failures. That said, humility isn't won by force: our strong-willed determination in this regard even risks the opposite outcome. It's St. Bernadette who gave us the secret: "It takes a great number of humiliations to gain a little humility."
Reversals and other humiliations often seem to us like a brake on our spiritual life, like backsliding, obstacles to holiness. But on the contrary, the humble Bernadette teaches us to welcome them as opportunities to entrust ourselves more and more simply to the love of God.
That's why we'll never really be "pathetic"
"I'm pathetic!" At first a cry of distress, this statement becomes a call for help, and then a song of praise. "The Lord has done great things for me." On our own, it's true, we're pathetic. We're even less than that: we are nothing, in the strict sense of the term. If God stopped loving us for one single moment, we would cease to exist, but he does love us and will love us forever. And that changes everything. Whatever our failures, our limitations, and whatever the reasons — good or bad — that lead us to feel lower than the low, whatever the seriousness of our sin, we are not and never will be "pathetic" precisely because of God's infinite love for us. All that's needed is for us to accept placing our hand in His, to receive everything from Him.
A little child doesn't worry about his helplessness: he relies with confidence on the love of his parents. That is the same kind of  blessed abandonment to which Jesus invites us when He tells us that the Kingdom of heaven belongs to children and to those like them.
Christine Ponsard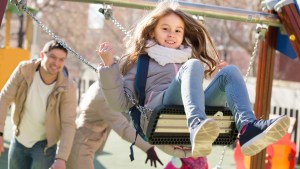 Read more:
5 Ways to encourage self-confidence in your kids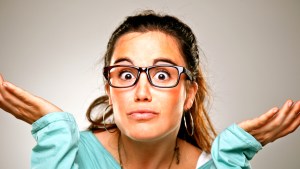 Read more:
11 Tips for growing in humility