It can be a shock to discover a theft by your child. Here's what to do.
What can God do in your life with one Bible verse a day?
Subscribe to Aleteia's new service and bring Scripture into your morning:
Just one verse each day.
Click to bring God's word to your inbox
It's always a shock when parents discover their child has stolen something — especially when it's a theft outside of home, such as at school or in the supermarket. It can make a parent feel disgraced and stain their self-image as a "good" parent. Such behaviors from an apparently untroubled and well brought-up child can be deeply unsettling. Fear for the future is often added: "Where will it end if he goes on like that?"
First, it's best not to overdramatize the situation. Be careful to keep a sense of proportion and, above all, not to burden your child with a label that he'll never get rid of. It's true that petty thieving can lead to bigger things, but childhood misdemeanors have nothing to do with adult criminality. A cheeky little pilferer isn't necessarily tomorrow's teenage delinquent.
Theft doesn't mean the same thing to a child as an adult
Of course, you must make clear the gravity of theft. But, first consider the wide vocabulary we use to talk about what is, in reality, very complex. Embezzlement, burglary, or larceny are appropriate for highly reprehensible and shameful acts, but we speak with a bit more leniency about sneaking, snitching, or raiding the cookie cupboard. A child doesn't distinguish the subtleties of the gravity of theft. The sense of personal property, of what belongs to someone else, isn't innate. A child instinctively feels the need to appropriate for himself what seems good for him. Stealing doesn't have the same meaning for him as for an adult; and he doesn't always weigh the value of what he's stealing.
It's also a good idea to take a look at your own behavior: in daily life, and in front of the children, have you never been less than perfectly honest? Or have you never shown just a little admiration for those who manage to "get by" in life with a wink and a nod? To say nothing of what we consider justifiably "tweaked" insurance claims or tax returns. And then there's the stories of high-profile financial scandals involving huge sums in the news, which sometimes result in no one getting punished.
Try to understand the motive
When confronted by a child who's stolen, the first thing to do is to try to understand why he behaved that way. If under the age of 8, was it a game, or to satisfy some overwhelming desire? Who among us, as a child, hasn't tried to sneak just one little chocolate from the candy box? Or, at that age, thefts can be motivated by generosity: for instance, a little girl who steals an apple to offer to her big sister and who, when called a thief, doesn't understand why she's being punished.
As a child gets older, he may steal to compensate for a material need that either a lack of means or family hardship denies him ("We can't afford to buy you that"). It's hard for a child not to drool over some storefronts, not to have what the other kids at school have. A child can also steal "to be like the others," to test their mettle, their taste for risk, or to show their friends they're up to a dare.
But it's a good to make sure the cause doesn't run deeper than that, that the child isn't suffering a sense of frustration he's seeking to compensate for through theft. Is he struggling through a difficult time? In which case, theft can be a call for help. In that case, what is it he's trying to tell you? Is he looking for more attention? Or is it simply a glaring sign that a child — wrongly or rightly — doesn't feel loved? If so, overly strict punishment will only reinforce that conviction and encourage him to steal to compensate or to attract attention.
If your child is over 7, you must act, but not harshly
So what approach should you take? First of all, help a child to express the real causes for his behavior. Even if he at first offers "excellent" reasons, we must help a child to understand himself. Under the age of 7, we must teach a child the concept of personal property: "You don't like it when somebody else takes your things? Well then, others don't like it either. You're responsible for the wrong you do to others, for the unhappiness you cause them. So, if you get itchy fingers, you can just tell them to stop!" After the age of 7, we need to act. But not harshly. Punish if you must, but don't go overboard. Help your child discover the value of things by telling them clearly how they've done wrong and how they can make it up. By returning something? Perhaps, but by helping them to make this difficult gesture.
Above all, a parent must have at heart of affection for their child, devoting time to him or her. As always, we must seek the solution through love.
Denis Sonet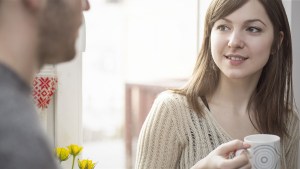 Read more:
Honesty is the best policy, we say, but is that always the case?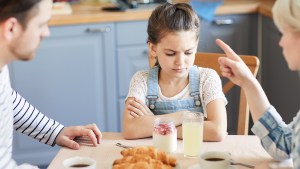 Read more:
How to discipline without using corporal punishment