Some tips to help re-orient your approach to morning prayer.
You wake up and make the sign of the cross. And then what? Here's some advice: in those brief, slightly fraught moments, turn to set formulas of prayer and recite them in a set order. As long as you avoid routine, the repetition of the same words and phrases that fall naturally one after the other can help your to secure true inner freedom.
When you're rushed for time in the morning, just one thought, one word, can seize you with joy ("God loves me") or compunction ("Jesus was crucified for me"). With that, your heart will awaken and love will be enkindled: "Christ calls me to follow him." Or you may just be too sleepy, closer to still slumbering and if that's the case, say the prayer you've settled on; sticking to your resolution through love is already a prayer in itself.
Know too that the prayer of the lips often leads to the prayer of the heart. What counts is the desire that enables us to praise God and offer Him thanksgiving. Whether standing or kneeling, turn to your crucifix, your icon, toward the church, or the rising sun (if, in fact, you've noted its direction), whether running down the subway stairs or waiting for the bus: pray!
A few simple prayers to start the day off right
Say an "Our Father," the prayer the Lord taught us, a "Hail Mary," to pray along with the Blessed Mother, the "Credo," which affirms the faith of the whole Church. Also say "Glory to the Father, and to the Son, and to the Holy Spirit," and a "Glory to God in the highest" (the "Gloria" from the Mass) — that's a morning prayer. Learn them by heart.
Then it takes no more than the blink of an eye to offer up to God this day he's given you. Offer up in praise all the sufferings and difficulties that will mark this day, all the ordinary and extraordinary encounters it will bring, every activity in which you wish to be faithful to God. Finally, why not learn by heart a verse from the Bible, from the New or Old Testament, that may have struck you in the previous Sunday's readings from the Word of God.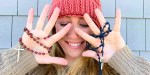 Read more:
The working mom who leads hundreds of people in the Rosary on Instagram every morning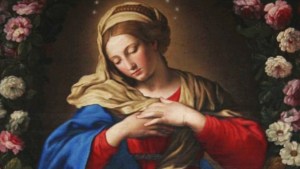 Read more:
Begin your day right with this morning prayer to the Virgin Mary