We can feel so helpless in the face of all the problems and crises around us . How can we really change things?
What can God do in your life with one Bible verse a day?
Subscribe to Aleteia's new service and bring Scripture into your morning:
Just one verse each day.
Click to bring God's word to your inbox
When reading through the Scriptures, it is astounding to notice the meager and modest means that God employs and the extent of his love. When Abraham addressed his bold prayer to the Lord, first advocating for 50 and then 10 righteous men in the city of Sodom, he obtained the salvation of Lot (Gn 19). When Israel went off to fight the Amalekites, Moses climbed to the top of the hill and as he raised his hands in prayer his people triumphed (Ex 17).And can we forget the five loaves and two small fish in the New Testament that were enough for Jesus to feed the multitudes that followed him (Jn 6)?
When Jesus appeared to Sister Faustina Kowalska in a vision, He asked her to paint His image while confiding in her, "I present to men a way to come and obtain graces from the source of Mercy. This image with inscription, 'Jesus, I trust in You!' is the way."
We can see how God constantly intervenes in human history to offer courage, strength, to manifest His presence, to tell about His love and to grant prayers. He chooses humble men and women who put their trust in Him and employ the modest means at their disposal: prayers of intersession, praying  the Rosary or a novena, a pilgrimage.
The Lord hears the prayer of the humble
So, even if it seems absurd to us in the face of catastrophes we hear about every day, let us accept the invitation of the Church to pray for world peace and unity, and all the suggestions that the Holy Spirit has inspired deep within our hearts. Let us preserve our trust and be steadfast in our prayer, let us implore for grace that God has never stopped bestowing on humanity, let us offer our troubles, and let us believe that God will hear our call. "Lord hears the needy and does not despise his captive people" (Ps. 69).
"Prayer and sacrifice are invincible weapons" said St. Teresa of Avila. Let us keep in mind the words of Jesus: "Surely I am with you always to the very end of the age" (Mt 28:20).Let us use the meager means at our disposal to actively participate in the coming of the Kingdom.
Rolande Faure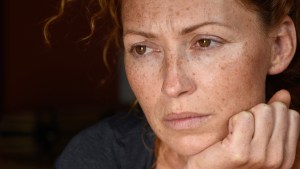 Read more:
When you are suffering, pray this Psalm for comfort
Read more:
Give your loved ones to God with this prayer from St. Therese of Lisieux