Good stories are vital in developing the identity of children; they also play an important role in teaching children about faith.
What can God do in your life with one Bible verse a day?
Subscribe to Aleteia's new service and bring Scripture into your morning:
Just one verse each day.
Click to bring God's word to your inbox
All kids like good stories and no television program in the world can compare with listening to a good story while huddled against daddy or mommy, especially before bedtime. More than simple entertainment, good stories are an educational tool that allow your children to grow and thrive. Here are some ideas for selecting books that can help your kids grow as Christians.
Not explicitly religious stories
Some of these stories expose children to Christian values: love, kindness, forgiveness, generosity, perseverance, etc. But these stories alone cannot teach your child about faith. If teaching about faith cannot be disassociated from teaching about life in general, truth is you still need to talk about God without merely settling for having placed the "cornerstones."
Lives of the saints (and stories about other friends of God who haven't been canonized)
Saints serve as examples; they are the witnesses of God's love. They also represent the many faces of the Church. In reading the lives of saints, we discover that God has a unique project of love for each and every one of us. He loves and respects us as we are, as He has created us. The lives of saints teach us that we are close to each other, that all men and women are brothers and sisters. Beyond the diversity of characters, lifestyles, and spirituality, we all belong to the same family – the family of God.
Additionally, saints are not just characters from the remote past. They are friends, our brothers and sisters who are very much alive. Even if we cannot see them, they're here to help us on our path to Jesus. This is why it's important not to choose the stories of saints we find the most edifying, but those that our children will like the best, the saints they can relate to the most. And when we tell the story about the life of a saint (illustrations can be very important, especially for little ones), let us abstain from transforming him or her into an inaccessible super being. Instead, linger over the small details that give the saint all his or her humanity – a very real person who is a redeemed sinner.
The Bible — not one book among others
The Bible is not a book like any other because it contains the true Word of God, inspired and brought to life today by the Holy Spirit. The Church is constantly drawing its sustenance and strength from the Holy Scriptures. Therefore, we must not read it like any other story.
Many "Illustrated Bibles," "Stories of Jesus," and other adaptations are published every year. Among the numerous existing publications you can stumble upon the best and the worst. So, when we buy an illustrated Bible, we should take care to not only examine the quality of illustrations (which are far from being mere accessories, especially when children still don't know how to read), but also the text, which is ideally a good translation.
Christine Ponsard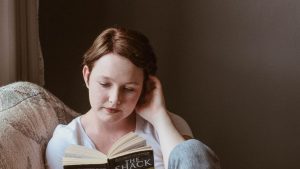 Read more:
The exhausted mom's guide to reading books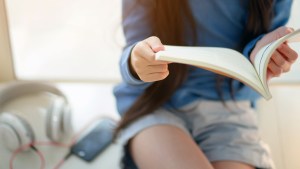 Read more:
One mom's ingenious way of getting her kids off their phones and into books