Being a wedding attendant can mean a lot more than just signing papers.
What can God do in your life with one Bible verse a day?
Subscribe to Aleteia's new service and bring Scripture into your morning:
Just one verse each day.
Click to bring God's word to your inbox
The canonical requirement of wedding witnesses is a strictly administrative function.The witness is a person who attests by his or her signature in a parish book that a couple has exchanged vows. Beyond this, being a witness at a wedding is more about ceremonial niceties and traditions — like hosting bachelor and bachelorette parties, reading of sacred texts or prayers at the Mass, or giving speeches at the reception. The role of a wedding witness, however, could also be expanded and benefit the married couple longer term — as well as the witnesses themselves.
How witnesses are chosen
Siblings are often chosen to be witnesses at weddings due to their natural closeness to one of the newlyweds. Next come close friends. A wedding ceremony becomes an occasion to seal bonds of loyalty with this mark of trust. "It is a mutual pact for continued friendship," explains one young groom.
This affection factor in the process of selecting witnesses can at times make things tricky: how do you avoid upsetting others? This can explain the profusion of wedding witnesses.Today, it is no longer rare for their number to be seven or eight.
In any case, it's important in this process to have some freedom: no one has to choose the person who asked them to a witness, or who showed particular eagerness at the time the engagement was announced.
A supporting role and a reminder of vows that were taken
In the modern day Church, the role of a witness is enjoying growing attention, even though this cannot be justified canonically. As a representative of the assembly, a wedding witness manifests a sign of the ecclesiastical dimension of the marriage, meaning that this "mutual gift" is also "a gift for the Church" (we do not get married for ourselves). The witness is a privileged recipient of this grace of engagement.
At a time when so many couples break up, all means are good to strengthen the marriage bond. Some priests try to involve witnesses in the spiritual preparation for the wedding. Some even require that witnesses write a letter explaining why they have accepted this role – in other words, why they approve of this union. It's a testimony that can also help the priest in his preparations with the couple as well as with the wedding homily.
Witnesses play a supportive role and remind the couple about the vows they made. This requires witnesses to be frank early in the engagement. "One friend asked me to be his witness," says George, "But I felt that his relationship was not solid enough. So, I explained my hesitations to him. You cannot be a witness no matter what:at times it means taking a risk with your friendship."
Sometimes a witness can be confronted with a real moral dilemma: "The couple I agreed to serve as a witness started living together seven months before their wedding," says Matthew. "Disappointed, I asked the bride about the reasons for this. This didn't change anything; I was their witness despite everything. But I told them what I thought about it and this only improved our relationship".
A friend for the married couple
After the wedding, some witnesses do not hesitate to contribute a different outlook on the transformation taking place within the couple. "A witness must have the freedom to tell things without becoming invasive," explains Will, who has served as a wedding witness six times. Married friends tend to concentrate on their own relationship. I talked to them. When they heard what I said they were stupefied. Sometime later they called me back to say that it was helpful." Isn't courage to tell the truth is a proof of real friendship?
Confronted with the upheavals of married life, a witness may feel that his vocation is to be an attentive presence and especially to pray for the couple. As a privileged friend, he or she is always ready to help, so long as the geographical proximity permits it. "When I feel that one of the couples for whom I served as a witness is not doing well or are tired, I propose to keep their kids. They can then spend some time together," says Helen.
Finally, aside from listening and providing advice, wedding witnesses often go on to share a long term friendship with the couple which benefits all involved. "A witness takes part in the joys and in the pains of the couple," resumes Will, "He becomes something of a spiritual sibling."
Naturally, no one can force you to do this. But if given the opportunity, you may want to grab it.
Cyril Douillet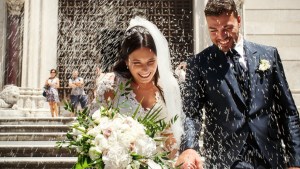 Read more:
After 10 years of marriage, here's 5 things I want newlyweds to know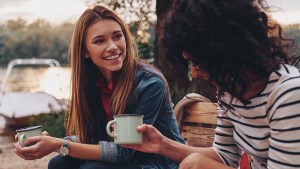 Read more:
This is how friendship can transform you