Many times we utter this word out of habit, but it provides an introduction to a text and is an integral part of our life..
What can God do in your life with one Bible verse a day?
Subscribe to Aleteia's new service and bring Scripture into your morning:
Just one verse each day.
Click to bring God's word to your inbox
Amen! To taste the hidden sense of this word, we need to look beyond the appearances and extract its meaning. "Amen" comes from the Hebrew root mn, which implies "solidity, reliability, and truth." In uttering "amen," we make a prayer or a text of our own. We demonstrate our trust in another person –"Indeed, that which we have just heard is reliable, and this is why we say 'amen', our yes."So, this Hebrew term plays an interpersonal role. Saying "amen" in a prayer to God means that we rely and put our trust in Him – "the one true God" (Is 65:16)."Blessed be the Lord forevermore! So be it (amen)!So be it (amen)!" (Ps 88:53).
Saying "amen" is to put our trust into the words of Christ
Christ, who spoke in Aramaic, often used this word "amen."In his Gospel, St. John provides us with several examples. Jesus often started his sermons by these words: "Amen, amen, I say to you you …" (John 10:1), the expression is often translated as "truly, truly." The New Testament refers to Jesus Himself as a true witness, "the Amen" (Rev 3:14). "For no matter how many promises God has made, they are 'Yes' in Christ. And so through Him the 'Amen' is spoken by us to the glory of God" (2 Cor 1:20).
Saying "amen" to God is to put our trust in Christ, to believe in what He says: "Anyone who loves me will obey my teaching. My Father will love them, and we will come to them and make our home with them" (John 14:23). This Faith in the words of Jesus was put into life through adherence to the doctrine that the Church was going to develop. For example, both the Apostles' Creed and the Book of Revelation end with an "amen."
Saying "amen" is to affirm our covenant with Christ
We conclude our prayer with "amen" to express our agreement with its contents. As we are receive the Body of Christ, we also answer it with an "amen." We adhere to His Body, which is the Church, in a sense of adhering to Christ. We not only express our wish, as in "So be it"; we also affirm our covenant with Christ, who offers himself in the form of bread.
It is as if we are saying: "Indeed, amen! We believe in and adhere to Christ with all our hearts." And we ourselves become the "amen" in the Son, who lives and rules with the Father and with the Holy Spirit, for the ages and ages. Amen.
Jacques Gauthier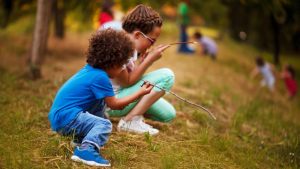 Read more:
Two biblical prayers to bless your children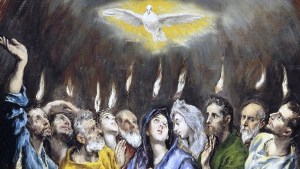 Read more:
If you are a procrastinator, here is a prayer to the Holy Spirit (but pray it now!)