A psychiatrist provides advice about how perfectionists can get things back in balance.
What can God do in your life with one Bible verse a day?
Subscribe to Aleteia's new service and bring Scripture into your morning:
Just one verse each day.
Click to bring God's word to your inbox
Christians are called to strive for perfection, yet sometimes this quest can actually prevent you from having a happy and successful life. Doubts, fear of failing, and obsession with detail can become obstacles in reaching a goal. The psychiatrist Frédéric Fanget offers some simple advice that you can apply to your everyday life when it comes to being a perfectionist.
Stéphanie Combe: First, what is "perfectionism"?
Frédéric Fanget: Is there a little voice deep inside you that always whispers "more," "better," "you must do a little more"? This is a catalyst that can motivate you, help you to persevere, and even lead to some success. But when left unchecked, it can also become unhealthy, leading to anxiety and inaction.
This kind of perfection seeking breeds "pleasure-challenged" individuals. These are the individuals who can no longer savor their success, always turning their efforts to even more ambitious projects. Perfectionism keeps an individual in a permanent state of stress. The fear of failing makes him or her excessively meticulous and stymies their ability to prioritize, causing them to lose impossible amounts of time on details.
Usually, perfectionism is an unhealthy response to anxiety. The person suffering this is a victim of his or her perpetual "yes, but …" He finds it difficult to admit that he did something well or that something good can happen to him.As soon as this happens, he emits a "but," which leads to a litany of possible errors and failings.
One of my patients counted that she used this "yes, but" some 37 times a day! I encouraged her to stop after the "yes" and to savor the positive emotions it procures as she speaks well of herself, without denigrating or minimizing her success. The additional "but" undermines self-esteem, and catalyzes the perfectionist to do even more. Persons like these need to learn how be content with doing something well, with a "yes," without constantly pushing for perfection.
Should everyone be wary of perfectionism?
The sense of perfectionism equally concerns men and women, especially in respects to their careers. The desire to please one's hierarchy, to climb a career ladder, to earn more money, can lead to permanent stress, insomnia, and irritation, which can impact one's family life. At times, this stress can transform into a burn-out. This demanding nature can also manifest itself in pastimes, especially in sports where performance supplants pleasure and relaxation.
There are three factors that encourage the development perfectionism, generally from the early childhood: The first corresponds to a personality type: those who (often wrongly) believe that they are expected to present excellent results. The second is rooted in imitation – when one or two parents are perfectionists. The third factor stems from situations when a child is forced to become the protector of his or her parents. In circumstances such as marital or family problems, the child forces himself to be obedient and responsible so as not to add to the problems of the adults.
All this is a fruit of a context, yet not all the siblings are perfectionists …
To this you can add social factors, which are not at the root of perfectionism but a fertile soil for its cultivation. School is a mold for perfecting. Its constant mantra is "you can do better."Our society also demands zero mistakes — one perfect body type, one acceptable world view, and the flawless and speedy execution of professional tasks. Each individual must succeed both personally and professionally. Depending on our personality, our education and our background, we are all more or less sensitive to these pressures.
Where do hardworking students fit into this?
There is a good kind and a bad kind of perfectionism. It is good if it serves to achieve an important goal. Imagine a surgeon who is performing an operation in a slapdash manner, or a pilot who does not have a full mastery of his flight instruments. The good kind of perfectionism is constructive. It allowed me to become a doctor, highlighting and memorizing many details. But had I continued to indiscriminately use the highlighter pen for everything in my daily life, my letters, or my bills, it would quickly turn into something pathological. Hence here is a key: adapt your sense of perfectionism to whatever you wish to achieve.
Are perfectionists aware of who they are and what they want?
No, and this is where the tragedy lies. In pursuing the illusion of perfection, the individual is no longer himself.He loses touch with reality, with his desires, his needs and ends by losing the sense of awareness. The perfectionist inhibits his own feelings, hides his worries and limitations. Getting back to one's true self, in the deepest sense of the word, requires retrieving this sense of awareness. A person can feel tired, irritated, and stressed out. A person can show weakness and ask for help.
How do we help a child with an excessive sense of perfectionism and exaggerated expectations?
You should ask him to think of persons he appreciates and who are not perfect. You should also emphasize that mistakes play an important role in life — often even more so than success. Avoid turning mistakes into tragedy and show the child how this error could be turned into a source of progress. Encourage the process of trying rather than the results. When the grades are good, help the child realize that rereading a lesson three times instead of 10 is good enough. The important thing is to allow the child to extract himself from "100% perfect."  I would also warn you against all forms of recreation that centers on "perfect" performance. Dance, piano, judo must remain fun instead of being transformed into a new race for awards and recognition.
How do we become less demanding?
Cognitive-behavioral therapy works well with perfectionists, because they are very demanding toward themselves, and never expect as much from others.
How do we get rid of excessive perfectionism, and how much time can this take?
This is done very gradually, after examining all the domains where you exercise perfectionism. You should choose one area where you wish to lower your level of expectations. You should be careful: it would not be realistic to cease striving for perfectionism all together. Lowering the level of expectation is already a big victory, the first blow against perfectionism. The person will be able to feel more relaxed, happier with himself, and more confident.
And one last warning: avoid falling into the pit of "therapeutic perfectionism."Achieving one quarter of the goal in six months or in one year can be more than sufficient.
So by accepting our limitations we will improve our life?
In wishing to accomplish everything perfectly, the perfectionist misses out on the essential. I make my patients write down all their weekly activities. Then I ask what their objectives are: what would they regret not having done if they died tomorrow? The most frequent answers are: taking care of my spouse, my children, etc. I then ask how much time they are devoting to those priorities in the course of the week. And they are forced to conclude that they did absolutely nothing in respect to what is dear to their heart.
First the perfectionist tackles the unpleasant tasks in his life, and this leaves him no time for dealing with his true objectives. His own life passes him by.When he realizes this, it has the effect of an electric shock. Keeping your own objectives in perspective and investing in what is vital is the right kind of resolution.
Stéphanie Combe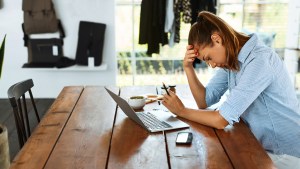 Read more:
Perfectionism doesn't look like we think it does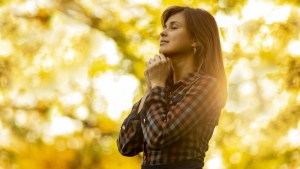 Read more:
How our imperfections should lead us to a spirit of thankfulness