It can be frightening to see our parents grow old, but acceptance is the first step.
What can God do in your life with one Bible verse a day?
Subscribe to Aleteia's new service and bring Scripture into your morning:
Just one verse each day.
Click to bring God's word to your inbox
Whether it strikes suddenly or gradually over time, no one escapes the dawning awareness that their parents are getting older. We can hide from it, but the day comes when their fading health becomes undeniable and we have to face it. 
When roles are reversed
The signs of aging slip stealthily into daily life: the television on at full blast, the nap that becomes indispensable, endless doctors' appointments, recurring moments of forgetfulness, a diminishing sphere of interests. Cut off from a professional life, a factor of social integration, retired parents find their pace of life slowing down and a rift forming between them and the "active" world.
For the adult child, accepting their parent's aging is never easy. For a child, all the physical and behavioral changes in an aging parent bring a change in the child's parental image—an image of authority, autonomy, physical strength, and sometimes social success. It all begins to fade. When relatives see their physical strength and responsiveness declining, it's often the children who step in, sometimes becoming their parents' protectors. "The parent-child relationship is reversed. From being protected, the child becomes the protector. And he suddenly realizes that it's up to him to step up to the front line," according to psychiatrist Dominique Duvernier.
Accepting our parents' aging … and our own
Being on the front line not only means taking over the lead, but also confronting the concept of death. That of one's parents, but also one's own. And, therefore, of our own aging.  And that's scary. Faced with this situation, what can we do? Escape by turning a deaf ear? Hide the first signs of aging with anti-wrinkle creams?
Accepting our parents' aging isn't just a painful, barren step. It's also the opportunity to reflect on the meaning of life.
"It's an opportunity, a veritable lesson in life and humility," insists Patrick, a 50-year-old, who took his mother-in-law into his home for several years before she died at the age of 95. "We live in a society that associates life with youth, with beauty, and refuses all thoughts of death, a synonym for nothingness. But life forms a whole, from conception to death, and each step has its richness."
"The end of life is still life. We recognize values then that we can recognize only then," says Jesuit Father André Ravier in a booklet of spiritual reflections on old age. He goes on, "For the Christian, old age is truly a vocation, a personal vocation." It's also a stage that offers us time: to meditate, to rerun our life's story, to learn to forgive.
A time of giving
This time in the life of an aging adult is often very demanding for their children. "That woman who forgets her children's birthdays, who can't invite two people over for dinner any more without panicking, who refuses to learn how to use the internet, can't bear the kids shouting—yep, that's my mother," confides Benedict who cares for his 88-year-old mother. "When I'm forced to explain to my father for the third time how to work the new app I've just downloaded, I often lose patience to the point of a pulling my hair out! Yet, it's afterward that I reflect on the demands of filial love. When we're little, we receive, we take, we consume. But," as Bendict sees it, "when relationships hit hard times comes the time of giving. That's when we get to grips with the essential: true love is an act of the will."
The more we love someone, the more difficult it is to see them fail and suffer, no longer corresponding to our image of them. And to love our parents as they age takes effort. But isn't that what true love is all about?
Béatrice Courtois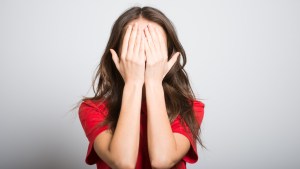 Read more:
Stressed about aging? Here's how to cope with getting older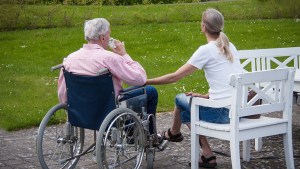 Read more:
Should you put your elderly parent in a senior home or assisted living facility?