Sometimes it's the little annoyances that are the hardest to deal with.
What can God do in your life with one Bible verse a day?
Subscribe to Aleteia's new service and bring Scripture into your morning:
Just one verse each day.
Click to bring God's word to your inbox
It's the neighbor who keeps telling the same stories over and over; the co-worker whose little quirks get on our nerves; the intrusive behavior of a well-meaning friend, the slowness of one of our children, or even the way our spouse blows their nose. These are trifles, little nothings not even worthy of attention. Indeed, even in monasteries, these repeated annoyances born of communal life are one of the most bitter crosses.
The paths without glory are the safest
Even when it's very small, a cross is still a cross. One of the tricks of the Evil One is to persuade us that only the great tests, the major difficulties and sufferings, deserve to be generously borne in the footsteps of Jesus and transfigured in the light of the resurrection. As a result, we dismiss those little crosses, waiting for a worthwhile cause to give our life for. We forget that, while there are branches that can be quickly consumed by fire, there are great planks of wood that can be worn down by footsteps that, little by little, turn them to sawdust. The most petty annoyances are like little bits of the Passion, the aim of which is to kill us gently — and ingloriously — for the glory of God.
With no glory for us! Now there's something to wound our pride … and therefore something very precious. The paths without glory are the safest for one who seeks God. Exactly because they offer little temptation to pride. Let's rejoice to wage these humble battles to love, to confront these petty annoyances that put us mercilessly face to face with our own limitations and poverty of spirit. How can we give great proofs of love to the Lord when we find ourselves incapable of putting up with the slightest shortcomings of others?
Recite a brief prayer to ask for God's aid
Let's rejoice in weighing up our powerlessnesss to love: even in the smallest things, we can do nothing without the love of the Lord. Right down to the very details of our lives, we need Him. When someone observed the patience of St. Thérèse, she replied, "I haven't even one minute of patience. It's not my patience!"
Let's ask Jesus to come love within us. When we feel our temper rising, or when we dread finding ourselves face to face with someone who exasperates us, let's turn ourselves inwardly toward the Lord: "I'm incapable of proving myself kind, patient, and understanding. Come love this person within me! Come fill me with your benevolent tenderness; grant my eyes your gentleness, my smile your goodness, to my every word your mercy."
What if we were to offer up to God those who annoy us?
We can be sure that, well beyond our personal irritation, the Lord will know how to make his love shine through, even without our knowing it. What's important is not that we especially like our neighbor, but that we desire to love him, and make him feel it. Let's not systematically run the other way from people who annoy us. In any case, that's often not possible. And even when it is possible, it's rarely to be desired for they are the ones the Lord offers us as our neighbor, to love and to serve.
Without looking for difficulties, let's take what God gives us as he gives it. Are we disappointed when we don't manage to overcome our annoyance? Too bad … or rather, all the better! The Lord doesn't ask us to do everything impeccably, but to welcome his love through those he places in our path. He asks us to open our eyes to discover, beyond our little annoyances, the wonders he's placed within each of our brothers and sisters. Then, little by little, he will teach us to give thanks for them.
Christine Ponsard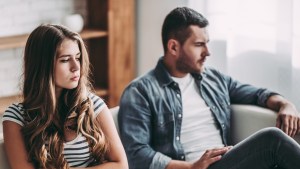 Read more:
How frustration and confusion can be great for your marriage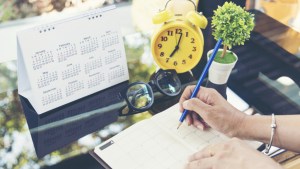 Read more:
Sometimes impatience isn't just a lack of virtue