During Lent, a Christian is like the mystical Ancient Greek bird.
What can God do in your life with one Bible verse a day?
Subscribe to Aleteia's new service and bring Scripture into your morning:
Just one verse each day.
Click to bring God's word to your inbox
In Ancient Greek folklore, the Phoenix was a mystical bird associated with the sun that rises from ashes. A Christian entering the season of Lent is like a Phoenix. Aware of his sin, he dies to himself and repents, in order to be renewed in Christ and start over again.
When the pride of a Phoenix becomes a sin
In his drama "Polyeucet the martyr," the 17th-century French writer Pierre Corneille has his hero say –"A Christian does not fear anything, does not dissimulate anything – in everybody's eyes, he is always a Christian." Christians draw others' attention to the vibrant beauty they contribute to life. A Christian cares for the purity of his heart as a Phoenix cares for its plumage.As Christians we should be proud to know that we are loved and that we will be saved. If Christ is the sole savior of mankind, why should we resist informing all those concerned that they too can be saved?
The pride of a Phoenix can turn into a sin. At that moment, the beautiful bird goes up in smoke. A Christian slides into sinful pride when he attributes God's grace to personal traits. Sinful pride is the root of all evil, but it is especially shocking when someone calls himself Christian while ignoring the example of Christ.What burns up so many Christians is their actual worldliness. The pile of ashes is the result of this fatal error — but it can be transformed into repentance, especially on Ash Wednesday and the Lenten days that follow..
A Christian is a pardoned Phoenix rising up with Christ
It is said that a Phoenix is reborn from the pile of its ashes. But how can it do this on its own? Doesn't it need a Creator to be reborn? No one can be reborn on his own, we can only receive life. A Phoenix reborn is a Christian who has been pardoned and owes everything to Christ. Grace and pardon can only be given or received. It is impossible for us to negotiate the conditions for pardon professing an arrangement made with God.
Pardon is unconditional – we can hear it in the human voice of a priest acting in persona Christi, and in the Gospels."Only God can forgive sin," objected the religious leaders of Jesus' day, and that is true. We must anticipate His divine pardon and wait to be born anew.
Brother Thierry-Dominique Humbrech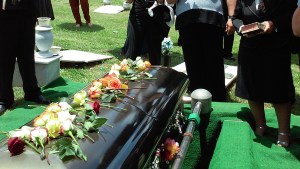 Read more:
Lent is the perfect time for this corporal work of mercy
Read more:
Resolve to make this Lent better than your last