Outside activities can be restorative to parents, but they can also be an escape.
What can God do in your life with one Bible verse a day?
Subscribe to Aleteia's new service and bring Scripture into your morning:
Just one verse each day.
Click to bring God's word to your inbox
Peter and Caroline are the happy parents of five children and greatly invested in the life of their parish. "We have received so much that it seems only right we give something back," says Peter.
Helen, a mother of three teens, is a lifesaver in her community. She's always ready to help the sick or babysit whenever friends travel. She claims that "you can never be helpful enough."
Anne and Mark, the parents of three, volunteer at a shelter for the homeless. "How can we sleep in peace when there are people without a roof over their heads?" says Anne.
In addition to spending time on worthwhile causes, there is also socializing. Sophie works from home.Her husband is frequently away on business. "I am the pillar of this family; lots of things hang on me," she says. "I need to unwind in the company of friends, if I want to preserve my sanity.This allows me to confront things with more serenity."
Are you avoiding your main responsibilities?
Sophie, a marriage counselor, warns against the potential dangers of spending too much time outside the family home: "I often see couples whose excessively active social life is a form of escape." It could be an escape from the emptiness they feel inside, an escape from their failing marriage, an escape from family duties they view as less socially rewarding than professional careers.Sometimes, excessive investment in parish or associative life could conceal a perfectly selfish individual, shrinking from his or her family chores. "I'd rather for a lay person to be totally invested in one thing, instead of being involved in everything. It's a question of balance. I often advise people to get less involved and concentrate on their families," says a young priest of his parishioners.
But when is enough really enough? The answer can vary. When her children got bigger, Rose seriously cut down on the time she spends outside her home: "While they were small we'd put them to bed and go out it was easy.But then, they needed our presence. They would become more agitated as we prepared to go out: one needed to recite his lesson and another had something important to tell us. We've had to let go of most of our social commitments."Indeed, a teen's need for deep discussion should never be disregarded. We might not be presented with this kind of opportunity twice.
Tim and Evelyn, who were providing shelter for young homeless people, became alarmed when of one of their own sons began to show signs of suffering. "He could no longer share his parents with strangers every day." The depression of her 13-year-old was a strong enough signal for Evelyn. "We always said that our kids come first, so we have organized our work differently, even though our other three kids were quite happy with the situation."Exhaustion can also be a sign that you have overestimated your own capacities.Larry, a young father of three, was totally invested in his career and volunteer work until he saw several red flags: "First, I was running late, then I became absentminded and began to make mistakes, finally I got into two accidents, a few weeks apart. So many signs telling me that I was doing too much." 
Ask the right questions about your priorities
If you encounter problems with your work or outside commitments, start by examining your conscience and asking whether you're actually in the right place. Does your busy schedule of bake sales, parish work, and volunteering at a homeless shelter leave you enough time to relax, to have dinner with your husband and kids regularly? How do you feel — are your serene and at peace with yourself or do you feel agitated, ready to break down?You might also ask what are my priorities? Peter and Caroline were offered more volunteer work on top of what they already had, but they said no: "As long as our kids are home, our priority is to spend time with them."
To make sure that you're really answering God's call, it's a good idea to pray before embracing a cause. Evelyn has shared her own experience: "We always ask the Holy Spirit, whether we need to modify our choices, whether we are truly doing the Father's bidding. There are no guarantees. The answers come as we listen to each other and to our kids."With the little time that we have, it is all the more important to prioritize things that sustain the family. "When we limit our activities, and pray about that, our relationship feels truly rejuvenated."
For Mary, whose husband is a non-believer, married life should be fulfilling for both. Until recently, she was involved in a great many causes dictated by her faith. But she has given up some of them, to join in other activities with her husband.
Children's opinions should also matter
Before embracing a cause, some people turn to their kids. "We should not impose on them the choices that might encroach on the family life," says Vanessa. If Rose often has to work on weekends, she insists that "Kids know that every year we review the situation together and that I'll stop if they find it all too much."Others look for things they can do together, as a family: hiking, sports, dance.
In conclusion, Evelyn says: "There is no general rule on how you should organize your family life. The time consecrated to different causes varies from couple to couple …Each of them is a world on its own, and we need to adapt to the will of the Lord."
Florence Brière-Loth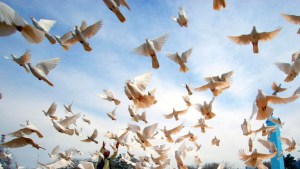 Read more:
8 Ways your new year can be more peaceful … no matter how busy it looks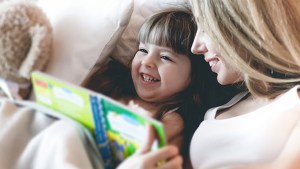 Read more:
Why you should make bedtime routine with your kids a priority