On the occasion of International Women's Day, let's turn to the Bible to discover what womanhood symbolizes for humanity.
What can God do in your life with one Bible verse a day?
Subscribe to Aleteia's new service and bring Scripture into your morning:
Just one verse each day.
Click to bring God's word to your inbox
Is the Bible, misogynistic? Not if one understands the deep meaning of the texts. Women play a central role in so many of its stories, displaying all the intelligence, courage, and tenderness women are capable of. Professor of theology Anne-Marie Pelletier, author of several works on women and Christian faith, explains.
Edifa: In the Old Testament, woman takes second place in the beginning since she is created after the man. So isn't there a lack of parity?
Anne-Marie Pelletier: We must remember two essential things: First of all, as a sacred text, the Bible has the particularity of revealing God as He who comes to encounter humanity where it is, as it is, with all its greatness and its failings. So it's not surprising that the text in part reflects the injustices, the violence, and also the misogyny in our society.
And then, the first chapters of Genesis are not a reconstruction of Creation, but a very fine theological meditation on humanity. And a meditation couched in a language we no longer understand very well. Hence the need for a careful reading.
In the Bible, there are two accounts of the creation of mankind, one of which portrays the creation of woman in the garden of Eden. Before reading the latter, we must understand the former. There we find a human couple who each have their own role, on a level footing with one another: "God created man in his own image, in the image of God he created him; male and female he created them" (Gn 1:27). Both of them were entrusted with the stewardship of Creation. And both of them, united to one another, receive the beautiful title of "the image of God."
How can two different beings be created in the image of the one God? What's the meaning of this difference?
It tells us fundamental things about ourselves and about God. Because God didn't create humanity as an entity alien to himself. If it exists structured by a male/female relationship, it is because God himself, while remaining one sole God, is a relationship. Thus, already in the Old Testament, well before the mystery of the Trinity was revealed, there is an awareness that the one God is at the same time a God of shared life, of relationship. He is not solitary, eternally contemplating himself; He is love. Our humanity, "in his image," can therefore only be relational.
Woman was created to be man's "helper" (Gn 2:18). How can we explain that without reducing woman to a subordinate role?
First, we need to properly understand the word "helper," with its Hebrew resonance, not its current connotations. In the Bible, this word is applied to no less than God himself! God is a "helper" in the sense of His help to those threatened by death. So the term is much less defamatory to women than we think! In fact, the first human needed face-to-face contact with another in order to exist. Otherwise, he'd be a Narcissus drowning in self-contemplation.
As for St. Paul's words that "woman was created for man" (see 1 Cor 11:9), of course that's very provocative and often used as an excuse for injustice. And yet, being "for" the other, if one is a Christian, isn't an alienation; it's a way of imitating God. He who, from Creation, is "for" us, right to the moment of his incarnation in the Person and the works of His Son.
So this "for the other" is also what the man must be, in the image of the first woman. For only in this way will they image God.
According to Genesis, sin came into the world through woman. Yet God punished the man as well as the woman. So why place the blame on the woman?
Nowhere in Genesis does it say that the woman was more guilty than the man. The biblical text is much subtler than that. In the Genesis account, their disobedience was shared, just as they shared the forbidden fruit. The subtlety of the text lies in the suggestion of that mysterious solidarity that binds human generations and makes all of us weak in the face of temptation. One way of expressing this is to place center-stage the one who gave birth to these generations, meaning woman.
Thus it was that "through one man" (Rom 5:12), the symbol of humanity, sin came into the world; not through some failing of woman that exonerates man. And then, humanity gave birth, through women, to children who would in their turn refuse the Word of God, who are in turn wary of God as a threatening rival, who settle into disobedience.
In the Bible, does an image emerge of femininity, and its status in relation to man, as God originally intended it to be?
The Bible is full of female figures, some negative, some positive. They often appear in the shadow of men, dominated by them. And yet, there, too, the attentive reader will notice that many of these women are equally as important as the men. These women knew how to combine humility and confidence, like Anna, the mother of Samuel. They're capable of maintaining hope even in the heart of defeat and humiliation, like Judith. We find them watching over lives threatened and abused, like Rizpah who features briefly in the second Book of Samuel and displays such stalwart compassion.
Throughout, right from the matriarchs without whom the promise made to Abraham would have remained vain, these women, like God, come to the aid of lives confronted by death. By teaching this priority, they prepare Israel, and ultimately ourselves, to recognize the triumph of God over all the powers of death.
What about St. Paul's astonishing words that, in Christ, "there is neither male nor female" (Gal 3:28)? Does that mean the difference between the sexes is abolished, and their complementarity along with it?
To interpret St. Paul in this way would suggest that God could contradict Himself or go back on His word. If, as I've said, from the moment of creation humanity was gendered, once restored to its essence through Christ, it cannot cease being structured by the difference between the sexes. Christ does not do away with its principle and its beginning. He doesn't enter us into an undifferentiated state making relationship superfluous or impossible. On the contrary, He restores our access to that original truth.
That's why these words from the Letter to the Galatians must be understood as meaning that man and woman are no longer limited by the enmity between them caused by original sin. It's just that enmity that is abolished. The enmity described in Genesis 3 on the subject of lust and seduction can henceforth be overcome. At last, man and woman rediscover the essence of their being!
The joyous relationship described in the Song of Songs is thus no longer an often disappointed dream or aspiration, but one that can be experienced mutually; one that, in the power of Christ, has withstood all the difficulties of life as a couple.
In St. Paul's famous words "wives, be subject to your husbands," don't we see evidence of his male chauvinism, or can it be put down to his cultural context?
On this point, St. Paul has a bad reputation. Of course he was a man of his time, but not its puppet. He studied and understood things in the light of Christ.
So we must look to the text to grasp its true meaning, in the knowledge that it can only be understood in the light of Christ's own experience, obedient unto death to save mankind and offer it a share in His filial life. If we consider these words, beyond their context and times, we discover a truth that concerns every Christian. If St. Paul were here inviting only women to be servile to their husbands, he would be betraying the will of God; God who wishes the freedom of all, a freedom born of love.
In fact, this chapter of the Letter to the Ephesians begins with a command to all — men as well as women: "Be subject to one another out of reverence for Christ." So submission is not forwomen only. What's more, the submission in question here finds its meaning only in reference to the Person of Christ, to the way He Himself showed submission, submission to love, for love.
An interview with Florence Brière-Loth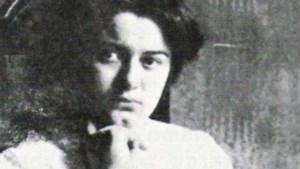 Read more:
What a woman who died in Auschwitz can teach us about femininity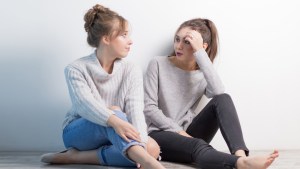 Read more:
2 Tendencies St. Edith Stein warned women to beware of