More and more people are discovering that fasting, especially during Lent, isn't just good for the body, but for the mind and spirit as well.
During the season of Lent, the Church invites Christians to renounce over-indulgence. Abstaining from food has been the preferred expression of this spirit of repentance over the centuries. Today many Christians reject or have given up on fasting, but they're missing out. If you think Lenten fasting isn't for you, here are nine reasons to consider it…
1
It's a face-lift for the soul
At the start of Lent, the Church gives a clarion call to "convert and believe in the Gospel" (see Mk 1:15). While conversion is firstly the work of the Holy Spirit, it also requires our collaboration. The holy Curé of Ars, who himself endlessly fasted, once said, "One confession well made is worth more than three weeks on bread and water"! Three methods are traditionally recognized to help us participate in this miraculous conversion of heart: prayer, alms, and fasting (see Mt 6:1-18).
2
It's a path to joy
By depriving ourselves of a pleasure we're attached to, we allow a deeper craving to rise up within us: a hunger for God. Sin is about turning ourselves away from our Creator and toward the idols we've created. Fasting helps to whet that original appetite, that is, to turn back to God and our love of creation through him. "Blessed are they who hunger and thirst for righteousness, for they will be satisfied" (see Mt 5:6): that's the blessedness promised to those who crave to be attuned to the heart of God and savor the joy of his presence.
3
It helps attune us to God
It's Christ who sets the tone by asking us to make our desires chime with his (Phil 2:5:11). This gradual attunement is the conquest of true liberation from the slavery of worldly things, from selfishness and possessive love. We need to establish harmony in relationship to every aspect of our lives.
In this way, we refocus our relationship to God through prayer, and our relationship to others through material but also spiritual almsgiving: by instructing the ignorant, counseling the hesitant, consoling the afflicted, correcting sinners, forgiving those who offend, bearing with difficult people, smiling at everyone, and praying for all.
4
It helps us grow in the virtue of temperance
Fasting serves to acquire the virtue of temperance. Temperance ensures mastery of the will over our instincts and so allows the legitimate pleasure procured by material goods. But asceticism isn't a virtue in itself. While you might not become a saint without it, asceticism doesn't make you a saint! Pride is always on the prowl! So it's important to accompany fasting with acts of humility, thoughtfulness, and charity.
5
It allows us to share more
The Ash Wednesday liturgy clearly states the goal of fasting: "Is not this the fast that I choose: to loose the bonds of wickedness, to undo the thongs of the yoke, to let the oppressed go free, and to break every yoke? Is it not to share your bread with the hungry, and bring the homeless poor into your house; when you see the naked, to cover him, and not to hide yourself from your own flesh? Then shall your light break forth like the dawn, and your healing shall spring up speedily; your righteousness shall go before you, the glory of the Lord shall be your rear guard" (Is 58:6-8).
And so fasting is inseparable from solidarity with the poorest. It's a way of entering into a more concrete compassion, a more physical communion with our brothers and sisters in Christ who suffer, not only from malnutrition, but from the hunger for love. It's about making Christ's teaching our own: having "a heart that sees" the misery of others and urges us to action.
6
It helps us appreciate the good things of life
One day, on receiving a bunch of grapes at one of their houses, St. John of the Cross exclaimed that if one thought of the justice of God, one would never eat them. Upon which Teresa of Avila, grabbing a grape, replied, "If one thought of His mercy, one would eat of them always!"
Fasting is not the disdain of the good things of this world and it's not an excuse to hide eating disorders. "Whether you eat or drink, or whatever you do, do all to the glory of God," Saint Paul reminds us (1 Cor 10:31). What matters in the long run is neither fasting nor food, but the agape of love. For love is the magnet that draws us to all asceticism.
7
It strengthens us to do spiritual battle
As Pope Benedict XVI taught us: "Christians must face a struggle, like the one that Christ underwent in the desert of Judea, where for 40 days he was tempted by the devil, and then in Gethsemane, when he rejected the most severe temptation, accepting the Father's will to the very end. It is a spiritual battle waged against sin and finally, against Satan. It is a struggle that involves the whole of the person and demands attentive and constant watchfulness … a combat in which the 'weapons' of prayer, fasting and penance are used."
8
It's a revolutionary act
St. John Paul II often insisted on the need for fasting in our consumerist society. Restricting one's consumption is a truly revolutionary act. It's a statement of the primacy of "being" over "having," of proclaiming that happiness isn't a question of quantity, but of quality.
9
It prepares us for the season of light and grace
If the Church continues to stress the importance of fasting in our spiritual battle of love, neither does she forget the gift of grace. At the end of Lent, in the night of the Paschal Vigil, a superabundance of mercy bursts forth in a great surge of charity: "O you ascetics and you negligent, celebrate the day! You that have fasted and you that have disregarded the fast, rejoice today! The table is rich-laden: feast royally, all of you! The calf is fatted: let no one go forth hungry! Let all partake of the feast of faith. Let all receive the riches of goodness" (St. John Chrysostom).
Even if we make the effort to fast and ardently desire to collaborate in our conversion, we don't place our faith in what we've given up for Lent; we place our faith in Christ, who loved us and gave himself up for us.
Father Nicolas Buttet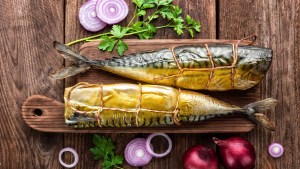 Read more:
The health benefits of fasting and abstaining from meat
Read more:
This type of fasting doesn't involve giving up food