As a family, try giving of yourself and uniting in prayer.
To be charitable, we must first find out what's needed. Children have an uncanny ability to detect those in distress, so we can learn from them. Learning how to open our eyes is never easy. Who is suffering the most around me, around us?
The Lenten season is an occasion to work on our personal and family sense of hospitality. It's never easy to be comfortable around the handicapped, the sick, or even around a homeless person on the street.
But we can take this opportunity to also demonstrate more charity toward our loved ones: don't forget to kiss your spouse goodbye as you head to work, spend some time with your child, show some trust to your teen, befriend your mother-in-law. The idea is to reinforce the family bonds, to let God inhabit them. And why not just continue this way well beyond Lent?
Yolande Bésida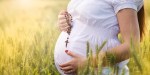 Read more:
How to make the most of Lent when you're pregnant




Read more:
The best (and worst) fast-food fish sandwiches for Lent