They are role models, intercessors, and friends -- and they can come to our aid right now.
What can God do in your life with one Bible verse a day?
Subscribe to Aleteia's new service and bring Scripture into your morning:
Just one verse each day.
Click to bring God's word to your inbox
Patron saints are not some inaccessible giants — they're closer to us than we imagine. Jacques Gauthier, a poet and a theologian, tells us why we should get to know them better and cultivate a real relationship with them.
Why should we get to know our patron saints better?
The word "patron" comes from the Latin pater ("father") and traditionally designates a saint watching over each of us. So yes, you should get to know your patron saint, who may be a saint you were named after, or the saint's feast day on which you were born, or the saint's name you took at confirmation.
In a way, we too have been chosen by our patron saint to help us in our progress to God.  Sometimes, people are also given names expressing Christian mysteries or virtues: Noel, Charity, Faith, Hope, Joy, etc. These names represent personal vocations that allow for a more intense experience of these mysteries and virtues associated with Christ.
How do we cultivate friendship with our patron saints?
It's important to read the works composed by your patron saint, to study his or her biography and learn the meaning of the name or day you both share. You can commune with your patron saint in invoking his or her name in the course of a litany or prayer.
You can also cultivate your relationship by invoking the protection of your patron saint before God. Together with your guardian angel, he or she signifies that God is with you. Our patron saints accompany us along the paths of our life. This relationship can become even more intimate if you possess an image representing your patron saint. As you set up a prayer corner in your house or in the children's room, you can place the images of everyone's patron saints. Most importantly, you can cultivate a relationship with your patron saint through prayer.
Cultivating the relationship with your patron saint rekindles hope – you don't feel alone in your belief in God. It's heartwarming to think of human beings like us standing beside God, accompanying us here on earth and leading us to Christ. They are our family, our close and dear friends. St. John Vianney used to say: "I'll gladly give more place to saints here on earth so they leave me a small place in Heaven."
This "cloud of witnesses" (He 12:1) is a fruit of the universal sanctity of the Church reflecting the sanctity of God. Our patron saints manifest it throughout the world. We can meet them here below at a bend in a road, in a village bearing their name, on a path they took during pilgrimage. There are patron saints for all tastes: miracle workers and healers, missionaries and martyrs, etc… What great occasion for joy it will be to meet and recognize our patron saint in Paradise!
Interview by Cyril Douillet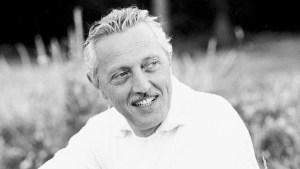 Read more:
Down syndrome could get a patron saint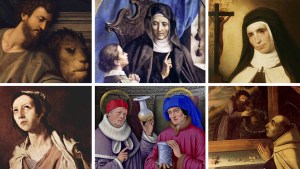 Read more:
How to get heavenly help in 2020: Try this method to recruit a special patron saint