It is possible to learn to manage our emotions before they get out of hand. 
What can God do in your life with one Bible verse a day?
Subscribe to Aleteia's new service and bring Scripture into your morning:
Just one verse each day.
Click to bring God's word to your inbox
Becoming overwhelmed by emotion can be unsettling and make us suffer. Some people even get sick because of envy, resentment, worry, and anguish. They see that no matter how they try to control their emotions, it just gets worse. How can we not feel ashamed or furious when just thinking about something brings it on? Mission impossible, unless we use avoidance tactics to steer clear of situations that make us feel bad.
Having emotions means we are alive
Doctor and therapist Catherine Aimelet-Périssol looks to neuroscience, especially the works of neurobiologist Henri Laborit, to decipher how emotions work. "We think we can control our emotions through reasoning, through common sense. But this overlooks the fact that before reasoning with the part of our brain that thinks and talks, we spontaneously reason with a different, more archaic part of our brain. When we are faced with a problem, we first react with our body, before analyzing it logically."
When the brain perceives information that is relevant to our existence, that is currently present, or that awakens a past experience, it classifies it as "good for me" or "dangerous". If it is something good, we feel happy. If it is not, we feel afraid, sad, or angry. If we see it as neutral, we don't feel any emotion. The good news: emotion is, thus, a biological, automatic, and unconscious action, neither good nor bad in and of itself. Feeling happy, afraid, angry, sad, or any other associated emotion, we are simply showing that we are alive. Therefore, it is useless to try to control this biological function. So saying to a child "You have the right to be angry" is not fair. She is angry, and that's all.
Aimelet-Périssol invites us to explore our emotions in order to detect that moment, since "the simple act of recognizing it produces a certain awareness." Letting it go, slowing down to think about what has happened that brought on our reaction and distancing ourselves from it: "I am not the cause of my sadness, my fear, my anger." She goes on to comment, "It is important to remember that emotion never stays forever;it does not mean that we are incompetent, but rather someone who feels, and this does not tarnish who we really are."
Our emotions invite us to develop new abilities
So then, how should we deal with what our emotions bring out in us—that instantaneous line of argument that looks for some internal or external justification for our emotions or even our feelings of guilt? How can we correct our behavior in an emotional fit that, over time, inevitably becomes a habit, for example, in trying to control everything or systematically shutting down a conversation as soon as another person does not agree with us? First, by not trying to be perfect and accepting our fragility. A kind look from others can help us with this.
Next, we need to accept that our body has constructed its own personal system of resonance in relation to some primary event in which we felt threatened. If we react, for example, in a register of sadness, we should accept it and contemplate the other side of the coin, the good side: emotions may be expressing an unsatisfied need. If we are afraid, we need safety and freedom. If we are angry, we need identity, ownership, uniqueness, or justice. If we are sad, we need meaning, coherence, personal initiative. Thus, if a child feels jealous, he will have to work on recognizing this desire.
Even though it is impossible to force the brain to change what it has already established, it is possible to add new circuits, new neuronal connections. How? By looking back on experiences where we were successful in dealing with a situation. We are not always violent, sad, or overly scared! Our emotions encourage us to developthe ability to react appropriately. It is a question of finding this ability and using it.
"The search for a solution by those who avoid (fear) confrontation will incite awareness, observation and creativity; the search for control by those who fight (anger) brings out a sense of responsability and decision; the search for meaning by those who give in (sadness) encourages the desire to understand and comprehend," says Aimelet-Périssol. It is a beautiful journey that makes us more fully alive!
Bénédicte de Saint-Germain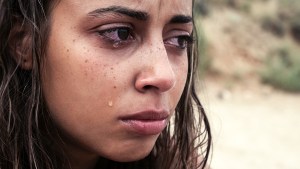 Read more:
Why bottling up your emotions is bad for your health
Read more:
How to teach your children to manage their emotions