Joy for some can be painful for others, so how do we show it while still being sensitive?
What can God do in your life with one Bible verse a day?
Subscribe to Aleteia's new service and bring Scripture into your morning:
Just one verse each day.
Click to bring God's word to your inbox
Do we really have the right to be happy? Can we let our joy out when others are suffering and experiencing personal tragedies? Fr. Jean-Dominique Dubois addresses this question that we all face at some point: "The Christian who has found Jesus not only can be happy, it is his or her duty to be happy!" Nevertheless, evil runs rampant and affects people the world over. So, for their sake, shouldn't we tone down our happiness a bit to show our solidarity with those who are suffering?
A woman named Claire experienced this dilemma after the tragic death of a good friend's 19-year-old daughter. "I felt terrible, as if we were living in two parallel worlds: one where everything was going well, and another filled with tragedy. I couldn't stop thinking about it, I felt powerless, and I thought my family was being rude and selfish. It is very difficult to know what to do when something unbearable like that happens."
It is normal to be shaken up by something so dramatic that brings us face to face with the enigma of evil. But getting stuck in emotional reactions and indignation only closes us in on ourselves and always comes to a dead-end. "Fear is the opposite of faith!" Father Jean-Dominique reminds us, adding: "We often blame ourselves by not recognizing our limits and because we have completely excluded God. Yet, God accepted the death of his son to save man from his suffering." According to Fr. Jacques Philippe, we need to be careful not to overly generalize that "Everything is going bad."
"This is a psychological feeling that in no way corresponds to reality. Sometimes things go wrong, and other times they go well. There is love and generosity in the world. And God will never stop loving us and taking care of us. There is a solid, beautiful reality we can rely on to find the courage to hope and love," he points out.
True joy, God's joy, transfigures everything
Each one of us searches for happiness in spite of unfavorable winds. But we don't always look in the right place … In a life centered only on ourselves, or our personal interests, happiness vanishes when faced with mishaps and difficulties. Fr. Jean-Dominique is convinced of this: "True joy, the joy that God offers us, is beyond emotions. It gives human happiness its authentic dimension, it irrigates all our human delights and transfigures our pain." It is the joy of Christ, in communion with the Father, the joy of loving and being loved with a unique, absolute love." He continues: "Don't forget that Jesus accepted the Passion by giving thanks, not because he was a masochist, but because He was finally able to save us from our human condition and bring us His joy!"
How do we receive this gift? Through faith. "You have to believe that the Lord truly wants to give us this gift and to receive it you must kneel down. In every Eucharist, God gives us all of his happiness. We should let it explode after every Mass!" comments Father Jean-Dominique. He continues, "God won me over with his joy! Ever since I was very young, the Lord put an extraordinary happiness in my heart that completely overwhelmed me. I becamea priest because I can do nothing but share it! I administer happiness. And my greatest joy as a priest is seeing brothers and sisters taking the road of joy."
In fact, all of us owe others for the happiness that the Lord gives us. If we keep it to ourselves or to our small, closed groups it breaks down. "At the end of time, we will all reach total happiness. It is our job to carry out our earthly pilgrimage by sharing, in and through Christ, our joys and sufferings."
Being a witness to joy in response to evil and suffering
But how can we show our joy to someone who is suffering without hurting that person? "You have to respect their pain and receive the negative emotions," says Fr. Philippe. "They should feel that you understand their anguish. But at the same time, you need to maintain your simple and humble happiness, which is the happiness of hope, and transmit that as much as possible."
God does not abandon anyone who is suffering, even though it may not seem so. He sends his love delicately, in small brush strokes, and He counts on us to spread his peace and happiness. It depends on each person to get together with others through their own talents and personality. "Sometimes we feel that what we do is just a drop in the ocean, but the ocean would be less because of that missing drop," as Mother Teresa would say.
To respond to evil, to suffering, we should be witnesses for joy. "People thank you not because you find a solution to their suffering, but because through your friendship, they have seen that they are loved in a unique and absolute way," concludes father Jean-Dominique. "So, yes, let's be happy with true joy!"
Solange du Hamel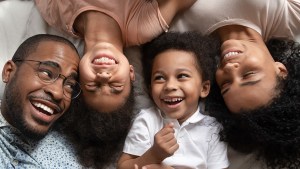 Read more:
What the coronavirus is teaching me about happiness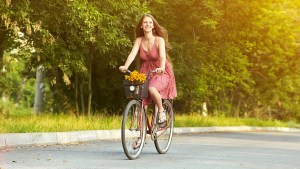 Read more:
The search for happiness doesn't work, but this does