Doubts, arguments, and occasional rifts can happen. Does it mean you're headed for a break up?
What can God do in your life with one Bible verse a day?
Subscribe to Aleteia's new service and bring Scripture into your morning:
Just one verse each day.
Click to bring God's word to your inbox
The engagement period isn't always a walk in the park for couples. Stress, arguments, and doubts can really put a couple to the test. And there can be various causes.
Arguments that cast a shadow over the engagement period
Arguments between a couple can arise from differences in character, education, culture, or religion. But most often, it's simply a matter of each wanting to protect themselves in a relationship that will inevitably involve some sacrifices. When you're in love, there's a fear of being taken over by the other, of becoming dependent on them. A power struggle, whether subtle or outright, can settle in, even if it's just to test the other person. Tensions can run high between people who've been single a long time and become used to doing things and making decisions on their own.
Nor should we underestimate, as a source of disputes, outside influences on the couple. First, it's possible that one of them isn't really accepted by their future in-laws. It's not as easy as one might think to let go of a beloved child. Every parent would so like their child to find the perfect partner. Hence the remarks by the future in-laws about the flaws of the prospective partner. They're well-intentioned, but they can plant the seeds of doubt in one or other of the fiancés. These comments can make one wonder if the apron strings will ever be cut, even after the wedding.
It's also possible that the two families don't totally agree about the wedding itself; one may be dreaming of a brilliant (and expensive!) wedding, while the other prefers a simple affair. The preparations, too, are always harder work than one thinks, more demanding than expected, and can serve as the pretext for family arguments — as well as arguments between the couple.
How to handle these disputes
First, it's important to know whether these are serious or minor disputes. If they're serious, it goes without saying they may be warning signs against going forward with the marriage. How many couples split up knowing they had already sensed during the engagement that things weren't right, and regret not having been brave enough to break things off then? A third party can help confirm that intuition. Parents, too, can help see things straight, provided they don't simply veto the match out of self-interest.
On the other hand, if the disputes are minor, if the couple bickers over trifles, they shouldn't be surprised when they run up against "otherness." The other is different than you. So before uniting as one, some adjusting is called for. The other isn't perfect. You'll inevitably be confronted by their limits. Inevitably, you'll have to adjust, through sacrifices and concessions. True love is there only to the extent that we stop idealizing the other, stop dreaming, and learn to love the other as they are, in the knowledge that — given the long list of their undeniable qualities! — a wonderful road ahead is possible.
An opportunity to make a few adjustments
Being an adult is about positively facing the imperfect human condition. And arguments between couples are often just about establishing the necessary adjustments. So much so that, following a difficult engagement, the first year of married life may seem easier because all the "work" of adjustment has been done beforehand. When you have an "idyllic" engagement, the first year can prove difficult because sooner or later you need to begin to work through differences.
Finally, it may be wise to remember that the perfect Spouse is Christ, of whom our earthly spouse is but the herald and the path that leads to Him. With this in mind, it's easier to accept the imperfections of one's spouse: they are not Christ. And an engagement is a good metaphor for our earthly journey in which, "betrothed to Christ" in baptism (2 Cor 11:2), the Christian experiences the arduous time of preparation, with all its daily difficulties and sacrifices, for the eternal wedding banquet.
Denis Sonet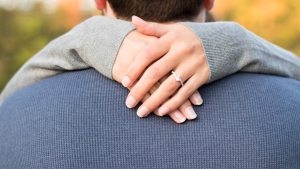 Read more:
How long should an engagement last?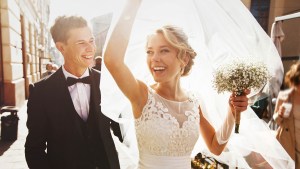 Read more:
6 Tips for choosing attendants at your wedding