Building a relationship based on love, trust and respect cannot be done in one day. You need a blueprint.
What can God do in your life with one Bible verse a day?
Subscribe to Aleteia's new service and bring Scripture into your morning:
Just one verse each day.
Click to bring God's word to your inbox
The book of Revelation tells us that the Holy Spirit inscribes "a white stone with a new name" (2:17) for all those who have received the calling from the Lord. These words refer to all those God wishes to save, but how do they apply to couples?
One parable can shed some light on this: two men are toiling over a huge pile of stones. When asked what it is they are working on, one of them angrily replies: "Can't you see?! I am cutting stones." The other smiles happily and says: "What is it I am doing? I am building a cathedral!" One feels discouraged by the arduousness of his task, the other feels transported by the significance he attributes to it. He has fixed a fabulous objective that transcends it. In marriage people often stumble on these "piles of stones."
It's important to know what our calling is and the direction we are heading.
Many people are so preoccupied with resolving their daily problems it sometimes seems that there are not enough hours in a day. If we can't see the bigger picture and stop feeling exhausted and depressed, everything will be impossible to deal with, especially relating to our partner.If we know where we want to go, if we know what our calling is, our life becomes fascinating. We gain certainty that God has prepared us for the challenges we face. The decision-making process becomes simpler; we feel free and recover energy and optimism!
Building the marriage cathedral
A couple forms "one body," a "oneness" according to St. John Paul II. God unites two people by marriage (Mtt. 19:6), so their principle calling and duty is to become one in love.God has inscribed the name of our beloved in our heart and the task attributed to us as a couple is to build our personal cathedral.
Together we can learn what God, who procures for us joy and happiness, expects of us. So, let us pray to the Holy Spirit and ask it to reveal His plan to us, let us seek it out and study it.
In examining the important stages in our lives, let's look for things that move us, things that comprise our personalities and our talents that the other appreciates.
In the middle of our fast-paced lives, let us fix the Kingdom of God as our objective, let us look to Heaven with our feet firmly planted on the ground, and let us see the great cathedral that our marriage is destined to become gradually emerge from the earth!
Alex and Maud Lauriot-Prévost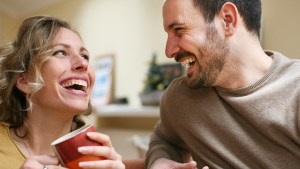 Read more:
Follow these rules for humor in your marriage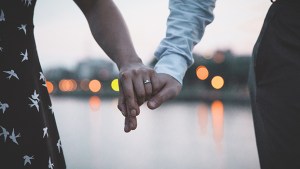 Read more:
A prayer to heal your marriage