Our partner's defects can really get to us. What do we do about them?
What can God do in your life with one Bible verse a day?
Subscribe to Aleteia's new service and bring Scripture into your morning:
Just one verse each day.
Click to bring God's word to your inbox
It's a centuries-old problem … the person you believed was Prince or Princess Charming is no longer so charming. It's the small, everyday things that begin to get to you, nothing so major as to make you consider leaving, but day after day, it wears you down. Ultimately, the situation becomes so challenging that you may ask yourself what you were thinking when, all starry-eyed, you agreed to tie the knot until the day you die. How the heck didn't you see what was coming?
From "un-idealization"
"In the beginning, a young couple is in a phase of idealization," explains marriage consultant Anne Videlaine. "They don't see each other as they really are. At most, they see certain quirks that they find amusing." The magic of love is so strong that the lovebirds think that thepart where the couple argues during the marriage classes only happens to other couples, not them.
"When the priest who was teaching the marriage prep class told me that my fiancé had his defects just like everyone else, I was so indignant I thought about getting a different priest [for our wedding]," recalls 45-year-old Josephine, who now could easily make a list of 100 things she finds odd in her loved one.
"Love is blind, but marriage is an eye-opener," as Oscar Wilde said. It is a harsher vision, what we could call the stage of "un-idealization", during which the couple becomes conscious of their otherness. The other is not me. The other is the other: a complete revelation for newlyweds that are still fixated on the marvelous "the two shall become one flesh."
There are so many differences between a husband and wife: individual (everyone is different), sexual, educational, and naturally, the social backgrounds of each. "These differences generally come out in the first three years of living together. In the beginning, each one tries to adjust to the other; then gradually everyday life takes over. Moments for getting together and chatting tend to disappear. The reservoir of affection dries up and small irritations take on a larger dimension. They can turn into non-stop recriminations that bring up old unpleasant stories over and over again," analyzes Videlaine. This is what Benoît calls the "stamp collection": "When my wife nags me about my poor table manners, if that weren't enough, I usually get a lectureon my parents' lack of culture, after a curious detour through my repeated absences and the story of a social gaff I made three months earlier at some friends' house."
So what to do?
… to adaptation
We can start by accepting the idea that we are all different, as Gary Chapman recalls in Married and still loving it: the joys and challenges of the second half: "The differences also have their origin in that we are God's creatures, and divine creativity is infinite. No two creatures are alike. We are all unique, and he made us that way to complement each other."
Next, it is necessary to distinguish the differences that come from gender. Many misunderstandings are caused by the fact that we do not comprehend the way the other sex works. For example, men tend to be sequential, and women multi-taskers. So she gets irritated when her husband gets up from the table empty-handed. If we see things as typically male or female, those irritating habits are easier to accept. But most of all, you have to talk about it. And not just with friends, even though it helps and allows you to relativize the issues. You have to talk about it as a couple: "The red flag goes up, you analyze what you are feeling, and you talk about it face-to-face, making sure to choose the right moment and the right tone of voice," explains Videlaine. "It's not allowed to say 'you bother me'; you have to say 'it bothers me when ….' And we should end the conversation by expressing what we need: 'I feel good when the house is clean.'"
Married since 1966, Vincent and Anita actively practice this dialogue once a month. They both describe the sessions as "essential" and insist that it has allowed them to "make their love grow." "This offers us the occasion to speak calmly, without waiting for the pressure cooker to explode," explains Vincent. Anita confirms, "I don't get upset when he says I bother him—it all depends on the way he says it. I can assure you that the mere acknowledgement by the other of the suffering that their behavior has generated softens the wound. Then after that, we try to see how we can adapt to each other. We look at what we can change and what we have to accept in spite of it all."
When shortcomings become opportunities to love your partner even more
In spite of our efforts at non-violent communication, there will always be things that irritate us. Nevertheless, as Father Cédric Burgun says: "Sanctification in marriage is above all the humble acceptance of the failings of the other." So we must love the other not in spite of his or her shortcomings, rather we should love them precisely because of these weaknesses. In a truly Christian couple, weaknesses are embraced and become an opportunity to love even more. This is, in fact, the path to true love, i.e., unconditional love.
And more than anything else, do not think that the harmony of the beginning belongs only to the past. That harmony is a light in the night that can show us the way to the next moment of light. It's what makes the fairy tales end with "and they lived happily ever after."
Élisabeth Caillemer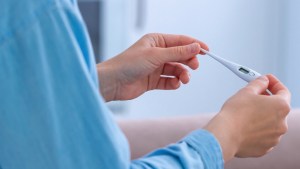 Read more:
The importance of taking your marriage's temperature
Read more:
5 Steps to save your marriage