Leaving "home sweet home" can be an ordeal, even if it's done for good reasons.
What can God do in your life with one Bible verse a day?
Subscribe to Aleteia's new service and bring Scripture into your morning:
Just one verse each day.
Click to bring God's word to your inbox
"I always cry when I come and go," confesses Anne, who has moved for the fifth time. "There is a sense of abandonment, no matter how you go about it," affirms psychotherapist Alberto Eiguer. "We are forced to leave a familiar environment and people we love behind."It's always a source of pain. Just like the Israelites from the Book of Exodus, leaving a place we call home is both a trauma and a new challenge. But sometimes it can also be a path to growth.
Not looking back
It's vital to build a new nest, without constantly looking back and trying to prolong the life you had before. Christina shares her own experience: "We've moved into an apartment close to our old one. Initially, I was planning to go back to the park where the kids used to play, but I made myself to go the playground in my new neighborhood.".
It's not so much the question of burning bridges and severing ties as it is transforming our old attachments into new relationships. The process of separation can teach us how to preserve what's essential. These times of change are particularly suited for prayer, for confiding our sadness in the friends we left behind, and asking the Holy Spirit to help us.
Moving houses always involves a lot of paperwork and administrative procedures. It can take months to complete everything. Acknowledging both our physical and mental fatigue and accepting to live out of boxes for some foreseeable future will help us to move on.
The time to turn the page
Cleaning up, putting our mark on our new space, sorting everything out, and holding a housewarming party are four elements that constitute renewal, a passage into a new life. Settling in provides us with both new intimacy and a new social environment. It's an occasion some people take to turn the page.
For Catherine and Frank, moving houses has always led to questions: "How do we wish to live in this new place? What kind of relationships do we want and with whom?" Moving away is an occasion to take stock, to be free, and to discover new ways to be fulfilled.
You must be bold to feel included
It is initially up to parents to develop relationships when a family moves. How well the whole family is included will depend on them.There is the positive approach: Great, new faces and places with lots of things to discover!, or a negative one: What a dump! There is nothing to do here. Some people who move often find it difficult to make new friends all over again. "When you know you are not staying, it becomes hard to be invested: why bother if you'll have to start over?" says Connie, a military wife. But the more you motivate yourself, the quicker you'll be included no matter how long you stay.
We should not be afraid to make the first step: to dare to ask our new neighbors for help or valuable information (a good restaurant, a doctor in town or a shop, etc). It can be good to take the initiative and invite a neighbor for a cup of coffee or a drink. Parish and school can also be excellent for making new friends. Children open new doors: play dates and rides to school are some of the ways to meet new people.
And then there is the timely Providence that places the right persons on our path. "Our new neighbor from upstairs has twins, who are just six month older than mine. We help each other out a lot. She's introduced me to all of her friends," says Anne.
And why not take advantage of moving to a new location to go on an exploration of the region?
To really feel settled in, time is of precious help. "The first year, we were building; the second year we were consolidating; we actually started enjoying ourselves the third year," resumes Christina. Today, she is the one greeting the newcomers to her building.
Raphaëlle Simon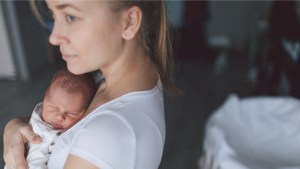 Read more:
Before bringing your new baby home, read these 6 tips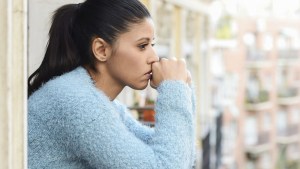 Read more:
How to adjust to change and uncertainty