Some tips from a marriage counselor on how to work through obstacles and build a beautiful relationship.
What can God do in your life with one Bible verse a day?
Subscribe to Aleteia's new service and bring Scripture into your morning:
Just one verse each day.
Click to bring God's word to your inbox
Hampered by fear and bad personal experiences, some singles can't resolve to get married. That kind of commitment can seem too scary. In this interview, marriage counselor Elizabeth Content provides some advice that may help you get rid of apprehensions and improve your love life.
Today, a great number of romantic relationships don't come to anything.Why do you think that is?
I have learned that some people hesitate to become involved in a relationship because they feel blocked. The causes may vary: bad personal experiences, evolving social mores, financial or career imperatives.
How can our past experiences prevent us from becoming involved in a relationship?
We must look into our family history to see what images of a man or a woman have damaged us.It is important that we look at our parents, whether they were faithful, whether one parent abused the other. Some children of divorced couples, for example, may fear repeating the same pattern or consider love impossible. Fortunately, even if these experiences were painful, they don't need to leave permanent damage. Others are suffering from stereotyping, or fear their parents won't approve of their choice of a spouse. Any of these can be damaging.
Some boys idealize their mothers and may consider all other women inferior to them, while others were abused by their dominating mothers and fear getting involved in a relationship with another woman. Yet others are unable to severe the link with their parents. They spend a lot of time with their parents under an imaginary pretext of family duties. It's the role they found for themselves. In fact, even by the time they are 32 or 33 years old, they still haven't become adults.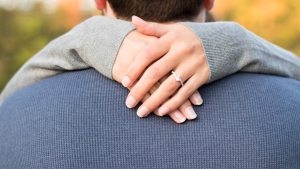 Read more:
How long should an engagement last?
Abusive sexual experiences can also hinder a budding love relationship, making the sexual intimacy of marriage problematic, because it is seen as something painful, dirty, and degrading.
Negative experiences or pain suffered in childhood are obstacles that may explain the lack of faith and trust in another. The love the other gives quickly sends us a positive or a negative reflection of ourselves. The other may also be seen as a danger, because he or she makes us come face to face with our less flattering aspects.
How can we handle this?
It is vital to identify our personal fears, to acknowledge them and to work on putting them into perspective. Assuming that love will completely cure us is an illusion. It can help. It can give us confidence, but it's not all-powerful. Each of us is responsible for what we do with our personal experiences. Otherwise, we will be constantly blaming our partner for the old problems that come to light.
What other stumbling blocks do you encounter when you deal with singles?
Often, they have false notions of love. Many think that love consists in making the other person happy. This huge responsibility scares them. Actually, people promise to love each other, to journey through life together, not to make each other happy.
The most frequent error of judgment concerns this notion of love. I often hear: "I am with someone, but I don't love them." In reality, they do love their partner, but find it difficult to reconcile the difference between the real person and their idealized version. To them being in love is supposed to be an emotional romantic fairy tale. But it's also possible to love and keep a cool head on your shoulders.
Sometimes, singles lose all confidence in themselves. How can we help them to regain confidence?
It's hard work. Often, when they start a new relationship, they are able to rebuild their self-esteem. But sometimes, they find themselves unworthy of this love and become overly dependent on symbiosis in their relationship.So, I work with them to help them to be themselves, to teach them how to express their deepest desires, to not flee from conflict. I show them that they can say no without the other leaving them, or even exist without the other's love.
So, what is love actually?
Even within a couple, partners perceive love differently, and this is what makes the relationships complex. What do we love? For one young lady I was trying to help, love consisted of admiration. She couldn't see beyond that. For others, love is synonymous with passion. "If I don't admire my boyfriend, or if I don't feel passionate about him, doesn't it mean that I don't love him?" Passion is one of the driving forces of love, which is much valued by our society today, but we shouldn't underestimate the gift of affection, the good and the bad times we had together. There are thousands of ways to love. I had a couple, the other day: for the husband the presence of his wife was enough, while she loved the special moments they've spent together. Actually, to love is to foremost desire the good for the other, feeling good in their company, and the will to build a life together.
Interview by Florence Brière-Loth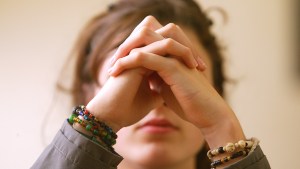 Read more:
Single? Pray this prayer for a future spouse