French author who married later in life shares her testimony on being single for many years.
Single life is a social phenomenon that touches the life of many. When it starts to drag on, it can become a source of suffering. Married at 45 in 1994, Dominique de Monléon Cabaret, author of Dieu ne m'a pas oublié: perspectives pour les célibataires (God hasn't forgotten me: perspectives for single people), explains her own experience of single life and that time of awaiting. Her personal testimony could help many single people to think of their circumstances differently.
What was most difficult for you about single life?
To me, the one constant was the loneliness. That was a real trial. "It is not good for man to be alone" (cf. Gn 2:18). To this pain is sometimes added the feeling of a lack of patience on the part of family and friends: "Why not just look after your parents? Or my children. ..?" And it's the same in professional life: "You won't mind working over the weekend, you've got no one to look after!"
A single person isn't really considered an adult. Even though they have to manage everything themselves — taxes, paying the bills, household chores, shopping, home repairs, etc. That's a lot! And, what's more, the singleton doesn't always have the right to complain about their suffering since they "only have themselves to look after," as though suffering can be measured or compared. And then family and friends feel the need to analyze your single state — hence the remarks and dubious advice.
What's the greatest struggle for a single person?
When you're on your own, your imagination can take over, and risks blowing up and dramatizing the littlest things in daily life which, in conversation with a partner, would be kept in proportion. But that's not always the case for all single people. Many are very happy living in the present moment; they invest themselves in it. And that's the best antidote.
How do you lead a chaste life as a single person without becoming repressed?
According to the world's logic, single people fluctuate between two evils: either they're sexually inhibited or they console themselves with fleeting affairs. Some fall into this trap and get involved in relationships going nowhere. But sexuality isn't just a question of the body: the whole being is sexualized. A chaste single person, if they think of others and give themselves generously, lives their masculinity or femininity more than someone who gives in to egoistic flings.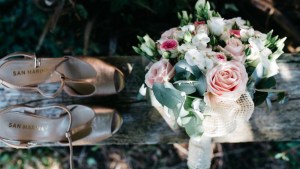 Read more:
Why we need to stop comparing single life with marriage
Is the fear of surrendering oneself or of commitment the only reason people remain single?
If you don't love yourself, it's difficult to love someone else. And if we turn in on ourselves, it's difficult to meet anyone. On the other hand, if you become obsessed with the idea of marriage, people run away. But, sometimes, there are no objective reasons. Married people aren't necessarily more well-balanced, more good-looking, or more committed than others.
Should we tell someone they have a vocation for marriage if they haven't met "the right one"?
Telling someone they have a vocation for marriage doesn't strike me as reckless. Sometimes, it's positive. Such discernment can help prepare for a commitment, to gain self-confidence. But it's also necessary to suggest the right attitude to take: beware not to take this kind of discernment as an irremediably foreordained path. You can always fulfill both your human and Christian vocation. And male/female complementarity can be experienced other than in marriage. That's a social reality.
Do you think we ought to wait for our heart's desire, or go out looking for it?
There's no absolute right or wrong. Some people sign up to dating sites–and why not, as long as they choose them well? But we have to remain free and not expect miracles. Whenever troubles, worries, anxieties appear, it's crucial to take a step back before making any decision. And it's important to remember how to have fun, to organize evenings out, dinners, just for the pure joy of getting together. But it would be excessive to concentrate all your thoughts, activities, and relationships around the search for that special someone. And again, what counts and brings happiness is giving of oneself.
Without God doesn't single life become unsupportable?
Solitude is bearable only with the presence of God, with all His compassion. It's a mystery similar to that of Gethsemane: in His agony, Christ bore the burden of solitude for all those weighed down by it. The great battle for freedom — and it can be very hard — is to say yes to this presence, to believe that God has a plan for the happiness of each one of us, to keep putting one foot in front of the other, as small a step as it may be. In your own time. It's an act of faith, of hope, of thanksgiving!
What's particular to the witness of a single person?
Even if they suffer from the absence of a partner, there are fulfilled single people. Thus they can witness to the true nature of happiness. In a society that likes to think it can guarantee protection against everything, their witness shows that it's possible to flourish even in a certain social and emotional poverty. Their joie de vivre makes us consider what happiness really is: to know oneself loved by God and to seek to serve him.
So what's the secret of joy for single people? 
They're happy living in the present! You have to embrace the moment. That's unavoidable for the single person, because that's what allows one to encounter God in every moment and to receive all its spiritual fruitfulness. Each day can be fruitful: "He who abides in me will bear much fruit."
Maryvonne Gasse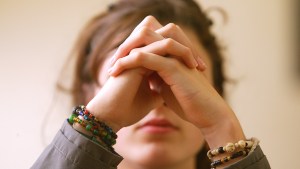 Read more:
Single? Pray this prayer for a future spouse