As you work towards your goals, take these precautions to remain true to Gospel values.
What can God do in your life with one Bible verse a day?
Subscribe to Aleteia's new service and bring Scripture into your morning:
Just one verse each day.
Click to bring God's word to your inbox
Our society seeks to build itself around success. Style, beauty, youth, productivity, polls, consensus, and attention in the media seem to be the only criteria worthy of public interest. For that reason, success suffers the repercussions of its glory. Is it really a false friend, the Judas of our talents?
Being "in the world" and not "of the world"
The Gospel encourages us to distance ourselves from success in two ways. We see the first in the struggle between Jesus and the devil during the temptations in the desert (Matthew 4:1-11). The prince of evil promises Jesus all the kingdoms of the world and their glory if He consents to fall down and worship the devil Clearly, human power is the site of spiritual struggle—it is what is offered in exchange for selling one's soul. The second, which encompasses and explains the first, is the distinction that Jesus makes between being "in the world" and being "of the world".
This distinction is not at all an abstract concept. It relates to the important decisions we make regarding our professional life, social and family relations, and spirituality. In directing our lives, there are criteria guided by God and criteria that pertain only to the physical world, for lack of a better term. The most arduous spiritual struggles take place the moment we have to make a choice: in what way am I going to live my affective relationships, my courtship, my marriage? How am I going to direct my career and the time I dedicate to my family life? Do I allow enough time for prayer in my personal life, in our family life, or in my life whatever my vocation is?
Some of the most difficult decisions will have to do with free time and vacations. What do I do on my Christian Sunday when the night before I stayed out late with my friends? What happens with Sabbath when I'm on vacation at the beach? Our world gets away from God and in this sense success can take on a negative connotation.
Do I have to pretend to be a loser?
If we should not define success using worldly criteria, does that mean we have to opt for failure and mediocrity? No. Not being successful or limiting your achievements to low-profile projects is not a sign of evangelical or ecclesiastical health."Therefore go and make disciples of all nations, baptizing them in the name of the Father and of the Son and of the Holy Spirit" (Matthew 28:19). This instruction by Jesus is an invitation to a grand project, but evangelization is done with His power, and not with ours.
Of course, grace is invisible and continues to be for the most part. But humility and the legitimate search for the inner life should not be a pretext for renunciation, laziness, or worse, for lack of imagination or spiritual magnanimity. The truth is: losing is not a sign of success. So we must not pretend to be losers.
Of course, the saints, not to mention Jesus himself, remind us that God's means are not the world's means, that goodness makes no noise, that the essential is invisible to our eyes. Yet the brilliant St. Thomas Aquinas dared to publish his works instead of leaving them to rot in the attic of his convent, St. John Bosco obtained subsidies from an anticlerical and all-powerful minister. St. Therese desired the most improbable vocations, and wrote a book. The means of God work through the secrets of the soul and through personal (and community) recognition of the seductions of the world. But God does not forbid acting on a grand scale.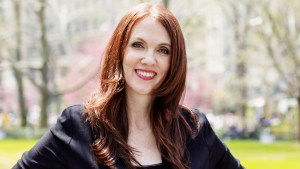 Read more:
Jennifer Fulwiler's incredible success story — and her 3 tips for following your dreams
Be wary of the risks of falling off the main track
Therefore, a Christian is not destined for failure through the pretext of being Christian. A humble person is not destined for mediocrity. Clearly, the difference is in the verification of the chosen means, according to four criteria: the Cross, the Church, prayer, and discernment. We cannot escape this work of truth. We have pride, the will to succeed. This is easy to identify and denounce, but it continues to be very interesting to analyze; in fact, pride is easily seen and vanity makes one look ridiculous.
There is another more subtle danger: getting stuck in the persona you have successfully created. The person becomes entrapped by their persona. We quickly become accustomed to being praised, of being the center of attention, of seducing or bossing others, of being the only agent of thought and action for a whole group of people, even if it is for the best. At the beginning, the persona is at the service of the person. Then, the person is eaten away and the persona takes over. The inventor becomes the invention, the being becomes the image. The risk of falling off the track is greatest when nothing has apparently changed. Simply, what was strong becomes hard, the shiny becomes garish, what was unifying becomes only faithful to itself.
To protect yourself from getting stuck in the persona, there are some simple ways to make success grow in accordance with God. They all require the "mediations of grace" — Christ, the Church and the Sacraments, which carry out and distribute grace. In the common sense of the word, a mediation is a new turn, a testimony, and even a judge.
Dare to put your talents to use
So you don't need to be mistrustful of success. Success is, in and of itself, the expression of a recognized talent. Don't forget the exceptionally severe way Jesus treated the servant who had buried his talent(Matthew 25:26-28). We should put our talents to use! But, like with anything, the way we use them and even offer them should be purified. The voice of conscience alone is not sufficient. An external, friendly yet demanding assessment, one that is very different from ours, should be able to allow us to maintain spiritual, moral and even mental equilibrium. But in any case, you have to dare to use your talent. We can be ambitious, in the sense of wanting to do great, beautiful things for God, and in accordance with God.
Are we to consider failure as the definitive proof of success? We need to know how to deal with failure. This is something that has to be learned, and it isn't easy. But there is nothing more useful and more revelatory than incorporating a failure into a greater success, transforming it into a positive point of view, bringing in a wider more elevated perspectives, eventually to eternal life. A momentary failure forms part of a successful life. But be careful: lessons of failure can become stubbornly toxic, and be used to justify the unjustifiable. This is how a failure can be taken as a sign of divine will as if everything had occurred as planned.
Friar Thierry-Dominique Humbrecht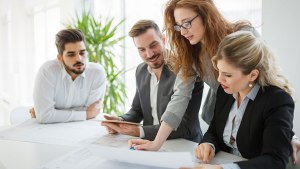 Read more:
How to exercise proper authority at work and at home — tips from an army general