Why not take this opportunity to celebrate your own parents and grandparents?
On July 26, the Church celebrates the parents of Virgin Mary and the grandparents of Jesus. It's a perfect day to do something special for your own parents and/or grandparents and those who have played those roles in your life. If you lack the inspiration on how to do this, here are a few ideas!
1
Gather the family
It may not be possible to gather in person right now, but you can overcome most of the obstacles: plan everything online if need be and notify everyone in advance to allow them time to put it in their schedule. This may be exactly the kind of present your parents or grandparents have been dreaming of.
2
Stage a show
Again this may need to be virtual right now, but the possibilities are limitless. The show you stage will depend on the age and the talents of participants, but maybe there are musicians in the family, or consummate actors or poets. Everyone has a talent they can surely share!
3
Create a family album
This collaborative work can combine pictures, poems, stories and drawings. Everyone can contribute, so the album reflects the talents and the personality of each. You can also make a video or a slideshow based on family pictures. It's a great idea of a present for all those who live too far to attend the family celebration.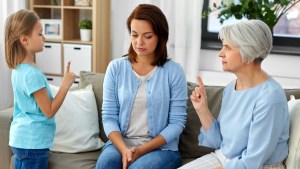 Read more:
Should grandparents have a say in how their grandchildren are raised?
4
Send a long letter
There is nothing like letters, because they are a tangible testimony of our love. What's more, they allow us to tell things we would have never said otherwise. Send a long letter, it's a beautiful present, people don't always think of.
5
Pray
Whenever it's possible, include prayer in your family celebration: a Mass, a family prayer or a pilgrimage. When it's impossible for everyone to pray together, nothing prevents those who wish it to recite a prayer for their parents and grandparents. No one like the Lord can fill their hearts with joy and peace and repay them hundredfold for what they have given us.
One day, our parents and grandparents will leave us to attend the great banquet in the Heavenly Kingdom. Then, perhaps we may regret having never shown them how much we loved them. So, before we are all reunited again, let's celebrate them here and now!
Christine Ponsard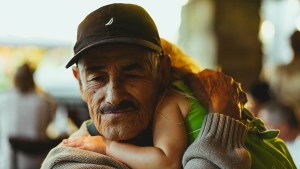 Read more:
Say this prayer to bless your grandparents