It's the essence of the Boy Scout law, and one of the most beautiful guides for everyone.
What can God do in your life with one Bible verse a day?
Subscribe to Aleteia's new service and bring Scripture into your morning:
Just one verse each day.
Click to bring God's word to your inbox
It's a good idea to have a few guiding mottos to rely on periodically to help you stay on track. If you establish a few vital rules, you can remember them and meditate on them in your free time. If you haven't chosen a motto, you might consider this one: "My honor is to be trustworthy." 
Honor—a reflection of our inner life
There is something grand about giving priority to the principle of honor, the honor of being human, a child of God. Honor is the most precious of values, because it is the most intimate and personal. The honor I am referring to here is a reflection of our inner life. The person who has a sense of honor has a sense of human dignity. They know that they cannot do anything that would make them lose their dignity, go against their principles, or disgrace themselves. They have a sense of responsibility and stake their honor on assuming it. This is someone who does not do something behind the scenes that he or she wouldn't do in public. The person who respects their word has honor. You can count on this person, he is not like a rotted out piece of wood that would betray someone leaning on him by letting him fall. Being a person of honor is an elevated personal ideal that has strong repercussions on our life in society. 
This sense of honor has nothing to do with a feeling of self-importance, which is a caricature of honor. This superficial feeling brings out an attitude of susceptibility, which is like being wrapped up in a blanket of indignation every time you interpret a reflection, a word, or a gesture  as a personal affront to you. This has nothing to do with a true sense of honor. There is also the pretension of thinking you are very important, and this attitude does no honor to the person who manifests it. As we normally have a keen eye for judging others, the only thing we need to do is use that keen eye to look at ourselves and we'll get a good idea of who we really are. 
How to base our honor on trustworthiness
On the contrary, making trustworthiness the measure of our honor is a sign of a noble soul. Because the person who adopts this attitude doesn't do it for self-aggrandizement: it is, above all, an attitude of respect for ourselves. It comes from our heart to do as much as possible to deserve others' trust. The person who decides to do everything possible to avoid disappointing those who have trusted him or her shows at just what level they are living. It's not about showing off, it's about being faithful to the strong convictions that make us great. We can find many examples in everyday life, without having to dream of great deeds: returning something we have borrowed, taking care of something that was entrusted to us, keeping a promise, keeping your word, arriving at your meetings on time, etc.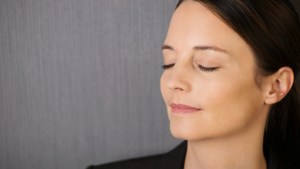 Read more:
Do you really know how to place your trust in the Lord?
The person who bases their honor on being trustworthy does not worry about what others say about them. That would be deviating from the motto. On the contrary, this person knows how to stay independent of others' opinions, not worry about what is said behind their back. They stay faithful to the rule of conduct they have set for themselves in their heart. They remain faithful to themselves, to their inner convictions, to their ideal life, to the uprightness of their thoughts, their conscience. This person sees it as a question of honor to remain independent from common opinion and, above all, doesn't give in to the continual pressure to compromise, to "do what everyone else is doing."
Feeling confident that the world can be changed by just one trustworthy person
It's not easy to be independent, bracing yourself against the current that drags everyone along with it. It is not easy to decide to be a person of honor and stay that way when the world only talks about scams, shady agreements, and under the table deals. It is not a simple thing to be worthy of your fellow man's trust. There is a certain chivalrous attitude that inevitably seduces those who dream of doing great things and changing the world. Yet it is very true that the best way to change the world is to change your heart. What other way is there? You don't have to wait for someone else to start, you don't have to wait for institutional changes or for new laws to be passed. You have to start with yourself, and start right now. You have to believe that a person of honor, just one, is enough to change the face of the Earth. 
That was the work of our Lord Jesus. His work taught us that and we are meant to do the same. His honor meant being true to what he held deep in his heart. He based his honor on being worthy of trust. But we didn't believe Him and He paid the price for it. He preferred to die rather than betray the word of his Father. His ideal can be summed up in these simple words: "I say what I do, I do what I say."
What Jesus scolds the Pharisees for is that, while religious life appeared to be very important for them, they were not true to their word (Matthew 23:3). He scolds them for preferring appearances over truth. They put on a good face, but their hearts were dark. And, thus, they could not be trusted. In this sense, they had no honor. 
Jesus, so kind and understanding with even the worst of sinners, is unmoved by those he cannot trust. Suffice it to read chapter 23 of The Gospel According to Saint Matthew to see how harshly he treats them. What Jesus condemns in the Pharisees is precisely the attitude of those who do not base their honor on being trustworthy.
Even if we are terrible sinners, even if we are weak and slow in doing good, even if we have an enormous need for understanding and mercy, we are never excused from being a person of honor. Rejecting that would be rejecting our humanity. It would mean we've given up our ability to testify, because if our testimony can't be trusted, we are condemned to the shame of silence. God forbid!
Alain Quilici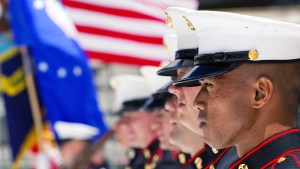 Read more:
Living honorably: What it is and why we (still) need it.