Keep this in mind the next time you want to grumble with a loved one.
What can God do in your life with one Bible verse a day?
Subscribe to Aleteia's new service and bring Scripture into your morning:
Just one verse each day.
Click to bring God's word to your inbox
Terrible weather, too much work, the cell phone screen is broken, a package is taking forever to arrive … For every day that God gives us, we can always find a thousand good reasons to grumble. But if the the dose of complaints is too high, it becomes unbearable for those around us. Knowing how to complain when it is necessary without it becoming unbearable is quite a skill to have!
Dear grumpy friend, I have good news for you: the source of your inspiration is limitless. Life at home, at work, with friends, in fact, all life is an indestructible machine of nonstop annoyances. But who to complain to? If a whiny child soon discovers it is hard to find a willing listening, it's even harder for an adult. 
It isn't easy to unload on your loved ones, especially a husband or wife. It's efficiency is limited: we just wanted to complain about the grass and in two seconds our listener has set off to fix the lawnmower. In fact, we aren't usually looking for an immediate solution; we want to complain, to be heard, to say what is not working right.
From complaining …
But complaining to our husband or wife, or worse, to our children, about all their real or supposed faults and of the general way the world is going does not do much good. Because the complaint contains this message: "You decide my fate."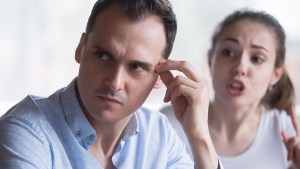 Read more:
What to say to that person who's always complaining
Others are not in charge of our destiny, and we shouldn't put this responsibility on them. We should not keep up this illusion: they are not all-powerful. Indeed, perpetual indignation makes people want to run away. It is depressing and contagious, and ends up creating a vacuum around us. That's the bad news. 
… to "lamenting"
When we feel the need to complain, we should remember that God knows us well. He is always prepared to receive our dissatisfactions, small or large. Let's forget about the small issues and dare to present God with an authentic lament, extracted from the heart, as the Psalmist did.Say "Out of the depths I cry to you, Lord" (Psalm 130:1); tell Him "my future is in Your hands" (Psalm 16:5b).
This is not bothering him with recriminations; it is actually a declaration of love. Rather than stirring up our family with useless nitpicking, it's better to go straight to God Himself. The heart of Jesus is infinitely kind and He will listen to us without getting up to check the mail while we're talking. 
He, who suffered on the Cross takes the lament of those who feel impotent, exhausted, alone, or abandoned very seriously. The time we spend with risen Jesus restores us in joy and makes us able to sing again: "You turned my lament into dancing" (Psalm 30:11). Let's stop depending on complaints and move on to the fine art of lamenting, which leads to praise: "The boundary lines have fallen for me in pleasant places; indeed, I have a beautiful inheritance" (Psalm 16:6) Your joy will certainly be contagious!
Jeanne Larghero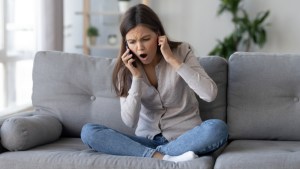 Read more:
In defense of complaining