As you approach the altar, remember the beauty of this time in your life.
What can God do in your life with one Bible verse a day?
Subscribe to Aleteia's new service and bring Scripture into your morning:
Just one verse each day.
Click to bring God's word to your inbox
During this summer, Aleteia presents five letters to bring you on a journey through the different stages of life. Today we come to the third letter of the series, addressed to the engaged couple just about to be married. 
Dear friends,
Today I visited Beaune, France, and I thought of you as I went into the silence of a wine cellar filled with barrels, patiently waiting as if they had been there for centuries. To produce wine, you need one part passion and one part patience. And the same holds true for love, with its words and its silences, its roots and its wings. You may know that when a great wine matures a portion of it evaporates. This is called "the angel's share." It is the unseen part that escapes the winemaker's control. We could say that all life, every encounter, has its angel's share, its hidden side, its mystical depth. 
Why are you both here, on this lovely day of your wedding? You are here, firstly, because of a certain mystery that makes two people meet, share their stories, and learn to understand and love each other. The most essential part of life is something we cannot control. To paraphrase the Book of Proverbs, "There is a mystery that is beyond me—a man's path to a woman." Everyone has a once-in-a lifetime annunciation, an angel that passes by, who should not be missed, the train only whistles once … There are frivolous sayings like "There are many other fish in the sea," but you both know, as I do, that "if that one special person is gone, the whole world feels empty."
It is beautiful to see that grand encounter. Grand beauty, like grand drama, always escapes the attempts of rationality to analyze, measure, and explain it all. "The heart has its reasons which reason does not understand." You have "fallen" in love. Constructing your life together starts there, at the bottom where you have fallen. Falling was the first, but not the only, requirement. Along with love, your married life requires commitment and responsibility. It is at times, a heroic decision of the heart. 
"Remain in me, as I also remain in you" (John 15:4). "Come to the goldsmith's shop," to use St John Paul II's imagery. You love each other, but only the goldsmith can seal the alliance. "What God has joined together, let no one separate (Matthew 19:6). Through Him, you anchor your union in a place higher than yourselves. He gives you to each other. You become the guardian of the other in their mystery. Each one is forever responsible for the blossoming of the other, each one is forever guardian of the one they give their life to. And each one of you can say to the Lord: "What would I be without You who comes to meet me, what would I be without You?"
Father Luc de Bellescize  
Read more:
An open letter to a friend who just started a first job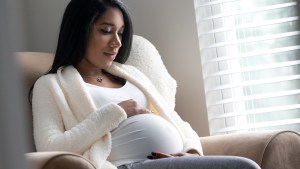 Read more:
An open letter to a baby in its mother's womb