It can hit hard, but we are not helpless.
What can God do in your life with one Bible verse a day?
Subscribe to Aleteia's new service and bring Scripture into your morning:
Just one verse each day.
Click to bring God's word to your inbox
The longer we live, the more possibilities there are for being disappointed. Which is itself disappointing! Given that there will always be evil out there, you have to learn to defend yourself: not by avoiding it—that is impossible—but by being able to confront it. We have to learn to keep going in spite of inevitable disappointments. But how are we supposed to keep going when we have been betrayed by someone we are romantically involved with? Of all our disappointments, this one hits us the hardest, and is the most difficult to get over. 
The one who trusted the promises, who believed they were loved and then discovers it is not so, is the one who feels deceived. They feel they have been betrayed, used, lied to. Feeling deceived is that much more intense the more you gave yourself over to the relationship, with a spontaneity that some would call naivety, but you thought was generosity. Is there any remedy for this distress?
Finding comfort from the experiences of the saints and martyrs
To start with, we need to accept our pain. Take time to cry, yell, moan. The pain can be so strong that there is nothing you can do but cry to relieve your wounded heart. It is good to take time to cry. Then, you need to talk about it with someone you trust—do whatever it takes to keep from total desperation. The point of talking about it is not to dwell on your misfortune; it is meant as a way for you to move through it. However long that takes, trusting the future is the most important part of the journey.You may find comfort in the experiences of saints and martyrs—many of whom were betrayed, but never ceased to be open to love and hope.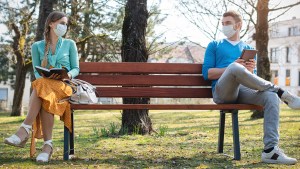 Read more:
Why social distance dating may just be the best way to date
One part of healing is focusing on the good in your life, instead of rehearsing the loss. Give more time to family and friends. Take care of yourself by eating nutritiously, sleeping, and getting exercise. The wound will continue to hurt, and it may leave a scar, but it will heal.
Mourn for the romantic relationship
Mourn for the relationship in the same way you would mourn for a loved one who has passed. Think about recovering the rites of mourning. Mourning is not trivial; it is the public confession of an irremediable separation, in addition to being a strategy for survival.
One part of mourning a breakup is looking at our own responsibility for the dynamic of the relationship. There is much to be gained by re-reading the way we think of what happened. Journaling can be helpful here. "What can I learn from what happened? What could I have done differently? What do I need to be careful about in the future?"
And now, life can continue. The sun rises every morning. Life is stronger than death. And the heart prepares for a new love: let's welcome it in. 
Lastly, it is certainly not in vain to remember that, in the history of humanity, the one who experienced the worst betrayal is God himself. The Bible itself is a story of unrequited love that God has for his children. But He never gave up hoping that, one day, we would love Him. 
Alain Quilici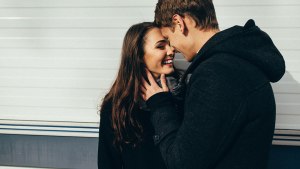 Read more:
Is romance hurting your chances of true love?