There is one thing you should do above all else if you want to be a great leader.
More than a few of you may have suffered through lessons, courses, and even sermons on the art of being a leader. There are certainly experiences that can lead us to agree with the adage: 'He who can does, but he who cannot teaches.' But after nearly 15 years, I finally understand what it takes to be a real leader. 
The art of leadership is based above all on paying attention to others
Invited to the annual meeting of the small shareholders of a large industrial group, I attended the general assembly that brought together several thousand participants, ex-employees, journalists, and managers. Around the podium, before the event had started, there was a certain nervousness in the air. Everyone was in their place, in their role, prepared to recite their speech. They had to publicly present a specific activity of the company and, to do that, they had designated a young engineer.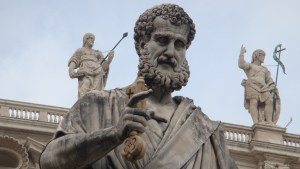 Read more:
5 Leadership lessons from the least likely leader in Christianity
The man was dressed up for the occasion, and visibly nervous before his turn to speak. The young president of the group turned to him, shook his hand vigorously, looked him straight in the eye and spoke a few words as he gave him a warm pat on the back. He adjusted the man's tie and, accompanying him to the podium with a friendly but firm nudge, he gave him the thumbs up. When I looked at the young colleague's face, I understood everything: that he would follow his boss to the ends of the Earth, because he had been chosen, his special talents recognized, and had been sent into combat with his confidence raised to the sky. 
The lesson here—masterfully carried out by the young president—consisted of several steps: meeting the other in his territory, sharing his talent, his vision, in a nutshell, offering him his attention and re-affirming him as his choice. Providing him, if necessary, with any correction, adding something personal and, mostly, sending him on a mission. This art of leadership is anchored above all in paying attention to the other. 
Arnaud Bouthéon
Read more:
There are 3 main leadership styles — which one are you?