How can we live a happy life in the here and now surrounded by temptations in a world damaged by sin?
What can God do in your life with one Bible verse a day?
Subscribe to Aleteia's new service and bring Scripture into your morning:
Just one verse each day.
Click to bring God's word to your inbox
"God put us in this jolly world to be happy and enjoy life," stated Robert Baden-Powell in his last message to the Boy Scouts. In the beginning, of course, in the Garden of Eden, man lived in communion with God and nature. And when a Christian dies, he or she expects to go to paradise. But, how can we live a happy life in the here and now, lost in the desert, surrounded by temptations, in a world damaged by sin?
3 Indispensable keys for happiness
According to psychotherapist Thomas d'Ansembourg, the main issue is accepting ourselves just the way we were created, recognizing our good qualities as well as our defects. It is up to each one of us, according to our vocation and mission — business person, father or mother, member of the clergy, etc.—to learn what our fundamental needs are. It will then be easier to dare to be ourselves. It is also a question of accepting life with its unplanned and fortuitous events. Happiness will not appear suddenly after we finish a big project; it needs to find its place in our everyday life. As Baloo sings to Mowgli in The Jungle Book, "Look for the bare necessities."
So, how could a sick or lonely person still be happy about life? Because they do not rebel against what happens. Even though not everyone is capable of accepting "the thorns mingled with the flowers," as Therese de Lisieux wrote in her poem My Joy, each one of us can refuse to be defined, for example, by being a widow or widower, by an illness, bymisfortune, etc.
The second point of attention: the most common drug that d'Ansembourg finds among his patients is "being addicted to how others see us." He asks, "Do you want to happily be yourself or do you want to pathetically adapt yourself to some norm?" Conforming to external standards only produces a false, passing pleasure. Because youth passes, intellectual performance fades, barns burn down. And yet, how many people dream of winning the lottery, of getting rich, being loved, of being "someone," as if we were nobody unless we were recognized. And what if joy was actually to be found in rejecting the mandates of consumer society?
Being happy does not mean having a perfect life
Happiness means leaving behind once and for all the idea that happiness depends on one's circumstances. Sooner or later, we all have to face suffering, death, a disability, crisis … How should we respond? By ending our belief in God? By getting mad at the whole world? By leaving our spouse?Thomas d'Ansembourg says the real question to ask is: "How can we get closer to the beauty of life instead of making our misery worse?" Moreover, suffering can make us grow. Mourning for an "ideal" spouse or parent is actually part of a happy life.
Knowing happiness does not mean having a perfect or risk-free life. The person who always rejects the opportunity to be happy learns more about how to compensate for their misery than to live. However, happiness is not a destiny—it is the road taken day by day.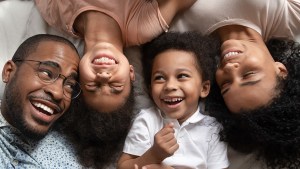 Read more:
What the coronavirus is teaching me about happiness
Happiness is not a question of chance or destiny, it is a voluntary process. In the same way that it is useless to fight against the passage of time, it is useless to expect life to be comfortable. How many of us wait for the weekend or for retirement to be happy? This is a bitter state of mind and it seeps out in language. Pessimism, critical judgments, or flippant comments ("I hate Mondays" "Good luck with that") instantly project sadness. They can be a warning sign of the state of one's soul that should be addressed. Psychiatrist Michel Lejoyeux offers a simple trick for efficiently expelling negative emotions: smiling.
However, while a few tricks can help us to be happy, training for it extends to various fronts and can take the form of an inner struggle. The ambition of being happy and, therefore, better can be developed after having identified our bad dynamics. What areas of my pessimism need to be purified? The drive for power, possessions, affection? Given that happiness is the art of living, it may reside in the effort itself to obtain happiness—not as an objective in itself, but rather as a way to love better.
And if you need love
Loving others also forms part of "operation happiness." St. Paul says, "If I have not love, I am like a noisy gong or a clanging cymbal." It is necessary to find the right place of love. Who is my significant other for me? Are they like a brother, or is their purpose to give me what I lack? What role can I play in their happiness?
Thomas d'Ansembourg envisages a "relational ecology" for finding positive encounters. Protecting yourself from toxic people does not mean avoiding them, since their presence is often inevitable. However, knowing how to surround yourself with positive people as well contributes to a climate of peace and kindness that our soul needs to develop. It is no coincidence that parents pay attention to whom their children choose for friends. It is the same struggle of our relationship with the world: being attentive to the good news in the overwhelming sensationalism of current media is a question of "consciousness cleansing" analyzes the psychotherapist, who urges us to carefully choose what we listen to and what we watch. People whose universe is filled with violence run the risk of drowning at the slightest mishap they encounter.
"But even more blessed are all who hear the word of God and put it into practice" (Luke 11:28). Those who have given up their struggles and even themselves, and have abandoned themselves to the hands of the Father, aren't they the happiest? Connected to the fountain of life, their happiness becomes inexhaustible and their misfortunes are transformed. Being a part of God's joy is still the most reliable road to happiness.
Olivia de Fournas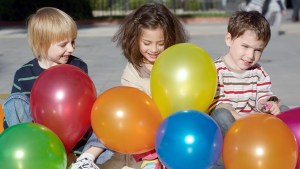 Read more:
See the perfect way this teacher explains happiness to students