The most generous people are the most susceptible to burn-out. How can we help without going overboard?
What can God do in your life with one Bible verse a day?
Subscribe to Aleteia's new service and bring Scripture into your morning:
Just one verse each day.
Click to bring God's word to your inbox
When we incessantly aim to satisfy others, we end up exhausting not just ourselves, but people around us. We fall into not knowing how to give appropriately to our family, parish, and work. The result is sometimes the opposite of what we expect: we lose the urge to help.
Worse yet, while service and prayer are two fruits of charity, overdoing it can lead to "bitterness of free service or an aversion to prayer," according to Father Pascal Ide, who feels that the most generous people are also the most susceptible to burn-out.
How then can we keep our good intentions from turning into hyperactivity and poorly calculated generosity?
Believing we are inexhaustible is an offshoot of pride
We admire those who live for others, but their dedication might be hiding a thirst for power, a need to feel indispensable, or an impulse to do even more in order to feel better about ourselves. Believing that we are inexhaustible, like God, can inflate our pride, especially when we reject the warning signs in our surroundings.
"At work I thought that, without me, the clients would not be as well-attended, and in my personal life I felt obliged to get involved as soon as someone needed help, as if I were the solution to human misery," confesses Julia, head of human resources at her company. The result: the doctor put her on forced leave from work due to illness.
Other overly generous people end up isolating themselves from their emotions and any compassion for those that help them. They persist in their tasks while abandoning any sense of charity—the consequence of unnaturally stifling their own emotional needs.
And those who overwhelm others with their attention, favors, or gifts are often poorly connected with themselves and with God. People who are too attentive suffocate those around them. Psychotherapist Gérard Apfeldorfer in his book Les Relations Durables [Relationships that last] says that children whose mother is overbearing can feel suffocated. The mother who "sacrifices everything for her children" can fall into a dangerous dynamic of overlooking her own basic necessities. "Love others as you love yourself" in the Bible is a reminder to correctly take care of ourselves in order to then be able to turn to others.
When the good Samaritan becomes tormentor
Excessive generosity can also turn against the person on the receiving end when it takes them hostage and demands their appreciation as the price to pay, as psychiatrist Vincent Laupies explains in his book Donner sans blesser [Give without harming]. The good Samaritan can turn into a tormentor. This is what happened with Laura, who dedicated herself 100% to her several children, while at the same time strongly scolding them for not getting good grades at school, as if it were necessary for her investment to have a profitable return.
Read more:
What St. Katharine Drexel can teach us about the benefits of generosity
"The more intense the expectation for a positive return to make us feel satisfied with the work we put into it, the higher the risk of feeling deeply frustrated," warns Father Ide. The "person who gives no matter what" can become resentful if they don't feel they have been fully recognized for what they've done. The more they impose on the situation, the more they irritate the people around them, and the more that pushes them away. They develop, then, toxic behaviors toward everyone: "Criticism, silent rage, accusations, cynicism, twisted conjectures, etc.," elaborates Father Ide.
The change in an equilibrium of excessive giving and illness is often triggered by a minor incident. What was the trigger for Julia? She realized that she had to reduce the intensity of her volunteering at the prison when she noticed that she was systematically criticizing the prisoners and the director of the prison. The director had made an innocent remark about Julia arriving late, while she had put in extra hours for free the week before. Even though his comment was nothing serious, Julia kept her resentment locked up inside and brought it home to her family for the entire weekend.
Eventually she understood that beneath her dedication she was hiding an excessive need to feel loved. However, as sociologist Marcel Mauss explains, giving yourself totally should not be thought of in terms of giving it in exchange for something else. "When you give to the poor, do not let your left hand know what your right hand is doing, so that your giving will be in secret (Matthew 6:3-4). Giving so much necessarily includes the possibility of failure. Giving is fatiguing and, therefore, requires rest. Jesus himself told his disciples: "Let's go off by ourselves to a quiet place and rest awhile" (Mark 6:31).
Give in accordance with your ability, while knowing you need to recover your strength
"It is more blessed to give than to receive," said Christ (Acts 20:35). But we cannot offer what we haven't received. Father Ide shows that in order to provide, one must be able not just to receive, but to be received in Christ.
"Indeed, man is a creature before being a creator, he is received before he gives. He needs to be loved to learn how to love." In an authentic giving, "there are always three" says psychiatrist Vincent Lapies — God, you, and the recipient. The recipient must, he specifies "open up first to himself." Christians have the keys for going to the source of giving, stopping to adore Christ in a church or in their own house. Because if the person is not connected to this immortal font, he will only be able to give according to his own limited capacity.
Those who dedicate time to adoration recover their inner strength to better distribute the fruits of charity. Laura, mother of 4, ended up trusting someone to care for her children one afternoon a week. And Julia turned down a promotion.They give to fewer people, but they give better. They re-centered their generosity.
In responding to a mother who confessed that she didn't do enough for others, her priest said: "I don't see this as a sin. Your job is to take care of your children." Giving in accordance with our ability can seem like a very humble and insufficient mission, but it is there where we are called to excellence.
Olivia de Fournas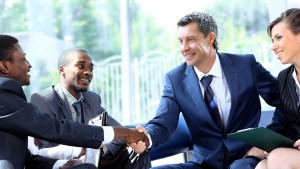 Read more:
3 Reasons every professional needs to build a generosity network