Dealing with your kids' arguments can be stressful and push parents to the limit.
What can God do in your life with one Bible verse a day?
Subscribe to Aleteia's new service and bring Scripture into your morning:
Just one verse each day.
Click to bring God's word to your inbox
As a parent you would no doubt have preferred to have a home filled with joy and humor — a mirror image of the Holy Family. But that plan didn't quite work out. Sometimes it feels more like you're raising Cain and Abel, Jacob and Esau, Joseph and his brothers — constant fighting with no end in sight. Is there anything you can do besides resigning yourself to it?
Arguing—a red flag
Instead of covering your ears, it's better to open your eyes. Recurring outbursts of one sibling against another can be a symptom of an underlying rivalry that is caused by something parents are unaware of. You may be thinking it's about jealousy between them and try to treat them equally. However, this is a mistaken strategy and is doomed to failure. Under the guise of claiming equal treatment, what your children really want is your exclusive attention. It may seem that they want the same thing the other has, but they actually want it all for themselves. They want time, space, tranquility, attention, gifts, conversation … all for themselves.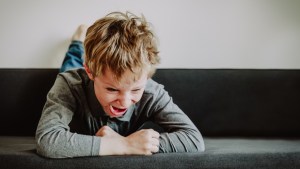 Read more:
How to deal with children's temper tantrums
When each child feels they have their own personal needs satisfied, the arguments generally die down. Constant arguments are what first attract our attention and bring us to intervene in the conflict, but parents should be aware that this is, above all, a red flag of alert. The child who starts a fight is expressing a lack he or she feels that is communicated through generating conflicts. There may be deep underlying causes, or also simple situations that bring them out. The most common motive is boredom. When a child doesn't know what to do, bothering someone else is a stimulating activity. Integrating a child who is prone to antagonize others into the activities of the parents is an effective way to deactivate those conflicts.
Be an example
These disputes are an invitation to the parents to look at how they themselves are behaving: children learn by imitating. Act in such a way that the child understands that they shouldn't yell at their brothers and sisters because, in life, no one has the right to yell at anyone. Not fighting in front of the children is the best and most persuasive of arguments. It is what gives coherence to your word when you tell them: "Don't talk to your brother in that tone, don't ever hit your sister —you don't see us doing that, do you?"
This is how you can integrate the holy story, the story of the children that you were, including all those fights you had with your brothers and sisters but, as adults, you learned to overcome the frustrations and bad moods. The story of all those stubborn people is the story of all of us, the story that brings us now, and always, to the feet of the Holy Family.
Jeanne Larghero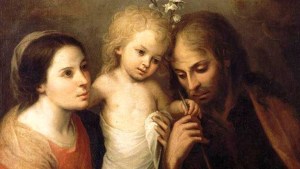 Read more:
Ask God for help to imitate the Holy Family with this prayer