Not sure of your feelings? Here's some guidance.
What can God do in your life with one Bible verse a day?
Subscribe to Aleteia's new service and bring Scripture into your morning:
Just one verse each day.
Click to bring God's word to your inbox
Do you have strong feelings for someone but you're not sure if you really love them? Before asking yourself if you're really in love, ask yourself the following question first: What is love?
How do you love?
Is there any other feeling trickier than this one? We can say that a cat passionately loves mice, but the mouse would prefer not to be "loved" so much. We can say that Christ loves humanity, for whom He gave his life. It might seem ridiculous to compare a cat with Christ, but these are two extremes of a similar word that can cause confusion. When someone tells you: "I love you" it is important to (subtly) ask: "OK, but in what sense? Do you love me in order to consume me or to make me grow?" You can ask yourself the question as well: "This person … How do I love them? For themselves or for me?"
Suffice it to say, love has always been a terribly ambiguous feeling. How many were convinced they were in love when what they wanted was to possess the other person? It is difficult to define love, to understand it in all its mystery. It's not easy to pin down love with a clear definition.
The "tests" of love
Some will tell you that if you truly love a person, you wouldn't be asking yourself the question; that those who are truly in love have no doubt about their feelings — they are deeply certain that this is "the one." It is true that love, in its initial impulse, literally transports you to a marvelous universe full of promise, and at the same time is centered on one special, irreplaceable person, evoking a kind of fusion and exclusive sort of love.
How could we doubt our love when we are over the moon in the happiness of being loved, feeling that nothing else matters? There is one criteria that doesn't fail: a terrible feeling that something is lacking when the loved one is absent. "When one person is missing, the whole world seems empty," goes a verse by Alphonse de Lamartine.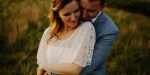 Read more:
10 Lessons I learned about relationships from not walking down the aisle


Nevertheless, you become aware that this crazy impulse pushing two beings toward each other in and of itself cannot deserve the beautiful name of love. If you are not sure, it may be that you sense your reasoning mind also has something to contribute. While we do agree with the philosopher Blaise Pascale that "the heart has reasons which reason knows nothing of," for a question as serious as a romantic choice, it is important to leave some space for reflection.
A place for reason
Love is, without a doubt, first and foremost a feeling of being "projected" toward the other through the impulse of desire — irrationally, with the impression that something has been lit up, in a kind of marvelous revelation, the discovery of a specific chosen person. To love is to desire. A relationship as a couple where there is no fire of desire will have a hard time lasting. Why does this person arouse in you such an indescribable emotion? What unconscious expectation does it correspond to? We can always ask ourselves what part of the unconscious has resonated: the luminous part that desires generosity, or the murky part present in every human being (in the more selfish tendencies).
Reason and logic should also demand a report from feelings. Are you strong enough to accept the defects of this person? To continue on in spite of the ups and downs of life? To overcome the difficult phase of adjustment to your loved one's "otherness?" To love also means wanting to make your loved one happy. At the beginning, the person in love is focused primarily on themselves, on being in love with love, more than with the chosen person, enjoying the narcissistic pleasure of having been chosen. However, there comes a moment when out of our heart comes a crazy need to fully know the person who gives us so much happiness.
And the miracle occurs: desire turns into giving. "This marvelous person that makes me feel so good, I want to make them feel just as good, too." And the person in love discovers that there is more happiness in giving than receiving. Love that starts out as narcissism calls on us to go beyond ourselves to discover the riches and infinite possibilities that giving entails. It calls us to transfer our focus to the other, to receive the other in total respect of their mystery, to surround them with tenderness and, above all, to make them grow, which implies for us a kind of self-sacrifice. "Loving means giving everything, even yourself," as St. Therese of Lisieux said.
A little bit, a lot, passionately?
Thus, love is the push and pull of desire and of giving. Sometimes love is built only on desire, and this does not last. On the other hand, some couples build solely on giving. They last longer, but one day they, too, crumble: non-stop heroism is not possible for everyone! Giving and desire are the two components of solid love. They mutually support each other: giving helps soften the ups and downs and the faltering of desire; desire reinforces and facilitates giving.
However, fear of commitment can bring in doubts about how deep one's feelings really are. When we love and deeply appreciate someone, it is worth it to take the beautiful risk of commitment.
In more specific terms, you cannot be certain of love if you do not recognize these five grand aspirations in yourself:
1) Undeniable physical desire: if your body does not feel any desire for intimacy with the other person, hit the brakes. It is useless to keep trying: both of you are destined to fail.
2) The desire to give free rein to your feelings of tenderness.
3) The urge to communicate, to share your dreams and projects with the other person, your ideal of life.
4) Though perhaps still far off but very real, the dream of seeing your love manifested through a future together and the eventual birth of a child.
5) Reciprocal admiration, where you see the other as a person and not as an object.
Denis Sonet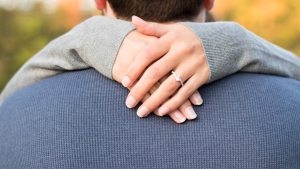 Read more:
How long should an engagement last?