How can our elders transmit their faith, culture, and family values to their grandchildren without overshadowing the parents?
What can God do in your life with one Bible verse a day?
Subscribe to Aleteia's new service and bring Scripture into your morning:
Just one verse each day.
Click to bring God's word to your inbox
"Who can forget the presence and the testimonies of their grandparents?" recalled Pope Benedict XVI in 2008. Years ago, grandparents occupied an essential place in families, with whom they often lived. With a shorter life expectancy than now, we enjoyed the time with them, for its unusualness; we felt lucky to enjoy a grandmother or grandfather that we venerated.Nowadays, grandparents are more numerous, and the family model has shifted. It's not as common for multiple generations to live under the same roof. What happens, then, with grandparents in this configuration?
Not a substitute for parents in educating the children
Grandparents have a more important place than ever, thinks Fr. Yannik Bonnet, a priest and a grandfather. "The separations and with both parents working makes their presence more necessary than ever."
Some parents today expect grandparents to be available 100% of the time, with the expectation that they stay alert and on top of things as they get older, and that they accept situations that may clash with their deepest convictions — all of which is hard for them. How do grandparents situate themselves in these conditions?
Marie and Marc, Elisabeth and Hugh, Brigitte and Joseph, Martina, and Francis — all between 52 and 73 years of age — show the diversity of situations for grandparents today. All of them, despite the challenges, insist first of all on the happiness that their grandchildren bring them.
Francis, with five children married and soon to be 14 grandchildren, explains: "Life is a gift, and you become more aware of this as you get older; the only thing that matters is love and, since we only see the children occasionally, we concentrate on those moments."
Marc and Marie, who have four children — one daughter who's divorced and remarried and a daughter-in-law who refuses to see them — and five grandchildren, refuse to call it suffering. "We suffer when our children suffer," they say.
Martina, a devout Christian, has three children, one of whom is unmarried and has not baptized her daughter — and that is what bothers her most.
It is the same for Francis, who feels bad that three of his grandchildren are not baptized, but he speaks freely about it with his daughter without making it into a sermon.
All of these grandparents see their role as being available, accepting, and self-giving. They feel that doing favors is quite normal, but they also know how to set limits. For Brigitte and Joseph, it is important to reserve time for themselves. "We shouldn't, and we can't, replace the parents," they say.
Marc and Marie have adopted the same rule, except in urgent situations. They have also decided to be witnesses of mercy and accept all the family situations. Only Brigitte and Joseph can be happy to have found no glitches in this respect, with their two married children and eight grandchildren.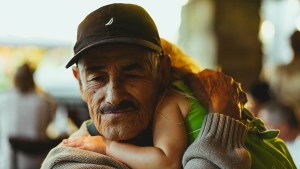 Read more:
Say this prayer to bless your grandparents
Love without keeping score, without judging, and without expecting anything in return
Both Francis and Martina impose certain rules in their homes and make sure the parents' rules are respected. So Francis never has candy at home because he understands that his children would not like it. Likewise, Martina is careful not to intervene in the presence of the parents, especially during meals, where she sees, with her lips tightly shut, the whims of her granddaughter. Being a mother herself, she knows how important it is to respect the freedom of her children.
Therefore, to accept unconditionally does not mean giving all your time, or wanting to satisfy all the parents' needs. Accepting daughters and sons-in-law of another religion is not simple either, admit Hugh and Elizabeth, with five married children and fourteen grandchildren. "With my son-in-law, what I find difficult to accept is above all the difference in education; in my daughter-in-law's house, what makes me uncomfortable is the materialism. So I focus on the fact that they make my children happy," says Hugh. "For the grandchildren, I try to accept them without judging them, to love them without making preferences," adds Elizabeth. "Not saying it is easy, as we experienced when one of our daughters, with her husband and three sons, moved into our house for several months. We had to control ourselves a lot!"
Loving without keeping score, without judging and without expecting anything in return, is the rule these grandparents have set for themselves, but they are well aware that they also have the delicate task of transmitting love and good values. "It is even their fundamental role", says Fr. Bonnet, "But that will happen by giving advice and not through orders."
This is what Francis does. "When we ask [our grandchildren] for something, it is done in an atmosphere that is very different from that of their home, because we have more time to explain the reason for things." And Marie notes, "They understand this very well; it's a way to learn that there are different rules in different households".
The question also lies in knowing what to pass on, because, as Fr. Bonnet points out, the younger children generally listen more attentively to their grandparents than to their own parents. Thus, the elderly can be a real support for the little ones, on the condition that they listen and ask questions in a timely manner rather than wanting to indoctrinate. This implies, above all, transmitting a life experience that can help the grandchildren to make their own decisions. And the same can be said of faith.
Witnessing your faith through your way of living
"We have to be witnesses of God's love, from an attitude of respect," says Francis. Martina points out the great challenge: "Respecting the convictions of our children does not prevent me from proclaiming Christ," she says. "He died for us and so I have no right to remain silent before my granddaughter; but I must be careful and do so with the agreement of her parents." The difficulties she has encountered with her son's partner have, paradoxically, strengthened her faith rather than discouraged her.
Genevieve, 86, adds: "Of course, we can't preach … But I must bear witness to my way of life. All I can say is that faith, in a life that is becoming a long one, has always been my strength. And, having gone through moments of pain and mourning, because one cannot reach my age without seeing loved ones leave, it is also my joy … probably because of hope."
For Marie, finding a way to overcome this difficulty has even made her become more rooted in God. "The difficulties I have experienced in my children's homes have forced me to look for a way to say my convictions without hurting anyone," she says. "This is a progression that would not have been possible if we had not already cleaned up our spiritual life," her husband notes.
As for practical advice, prayer is Fr. Bonnet's main and final recommendation. "It is the only way to be able to build a family united in both suffering and happiness." This is evident to Genevieve. "Not a day goes by that I don't bring my children and grandchildren before the Lord, in the morning prayers. I ask Him to bless them, to take them under His wing, to be present in their lives and that their lives do not pass without Him."
Frédérique de Watrigant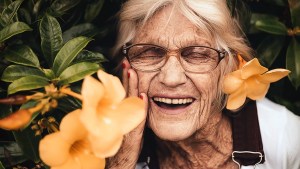 Read more:
11 Life lessons from grandparents