The bond and affection between siblings can be enhanced when they sleep in the same room.
What can God do in your life with one Bible verse a day?
Subscribe to Aleteia's new service and bring Scripture into your morning:
Just one verse each day.
Click to bring God's word to your inbox
When I was young, changing to a different bedroom was like changing where you sat in class, but more fun: it was a big event in miniature. The arrangement of space in the home stays in our memory, together with the little memories connected with that place. In many families, there is one bedroom for the littler ones, and one for the older ones, until one day when the oldest gets a room for him or herself. This spatial concept in the home discreetly frames the different stages in the history of a family.
Sharing a bedroom helps siblings know each other better
I have seen families organize things differently in a way I found surprising but good. Some will put an older brother together with a younger brother, or an older sister with a younger sister. Their rhythms will be different but at the very least they cannot ignore or avoid each other. This provides, above all, an opportunity to "work" the relationship between siblings. The older one becomes a kind of apostle for the smaller one—often encouraging them to say their prayers—and this is healthy for the soul at a family level. Being together this way helps both the older ones and the younger ones really get to know each other. Spending time in the same space creates bonds that outlast fights and frictions.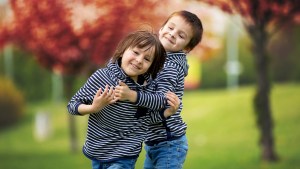 Read more:
When siblings fight, should parents intervene?
Outside the family there are many places that serve to construct each of us as people. But among siblings there is a special element to this construction, a daily socialization, where the soul is welcome, within a family apostolate. In fact, beyond the link of flesh and blood, it is the bond in the Body of Christ that is woven and  incarnated in daily life. It is true, each child is unique, as is each family. And this is precisely why educators can let themselves be inspired by the Spirit of the Lord, not falling into a model that doesn't fit the uniqueness of that family.
Organizing how brothers and sisters share their space perhaps slows down the de-centralization that each child must go through. In other words, breaking free and becoming one's own person is something that siblings learn from each other. Thus, it is not necessary to insist on too much togetherness or eliminate private spaces—allowing for this natural process to occur in the home can help the siblings to see each other in new ways and understand each other better. Often, brothers and sisters are the ones you have to learn to love—the ones whom Jesus gives us the task of loving.
Father Vincent de Mello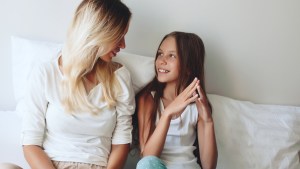 Read more:
How to make sure your tween isn't being eclipsed by other siblings