Advice for young people searching for the road to happiness.
What can God do in your life with one Bible verse a day?
Subscribe to Aleteia's new service and bring Scripture into your morning:
Just one verse each day.
Click to bring God's word to your inbox
Jeanne Larghero, philosophy professor, meets many teenagers who have difficulty finding their way. In her book Comment réussir ta vie : à une jeunesse qui cherche le chemin du bonheur ("How to prosper in life: for young people seeking the road to happiness"), Larghero says that we need to focus on our interior life first in order to find that path.
Aren't there enough books about personal success?
Books on personal development often propose narcissistic, psychological perspectives, and rarely address moral issues. They say how to be happy, they explain how to maintain well-being in any circumstance, but do they explain how to make the right decisions?
So how do you make the right decisions?
Younger generations have an inherent, intellectual need to reflect. It is up to adults not to reduce that reflection to "do what you want." In the philosophy of St. Thomas Aquinas, which deals with the teachings of the Catholic Church, we find three references that help you decide: "Is what I do just, is it a good time to do it, do I really want to do good?"
These questions constitute a very enlightening perspective, because instinctively we could legitimize a bad action through a good intention. Indeed, if the circumstances favor a certain choice, this can confuse us and divert us from reality. For example, stealing a lost laptop could be justified. However, the fact that we don't know who the owner is does not transform the act of theft, even if our intention is to give the laptop to someone who needs it. A theft is still a theft. In short, I value morality. It may seem archaic, yet it offers reliable criteria for knowing if a decision is just and right.
How do you educate young people to take this into consideration?
Doing something for free is the key to success. We should teach older adolescents how to give without expecting anything in return; to be willing to give up an apparently satisfactory good in view of a better, bigger goal, which we are not even sure we will attain. Helping others by doing them a free favor develops personal talents, multiplies relationships, enriches your character, attracts proposals and, perhaps, brings along with it economic consequences. This is St. Matthew's idea when he says: "Seek the Kingdom of God above all else, and live righteously, and he will give you everything you need." (Matthew 6:33). I experienced this when I got involved in teaching a class on emotions and sexuality as a free service for my students. I eventually developed those skills, and later I was invited to give lectures and write books.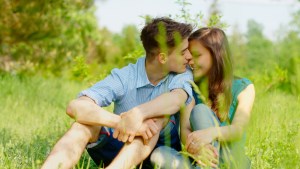 Read more:
A few tips for parents of a teenager in love
What do we need to change in ourselves to help them prosper?
Above all we must give up pushing them into the race for social success. Burdening our children with our own ephemeral projections or valuing their activities in terms of the benefits they could extract does not build self-confidence. In these cases, they feel obligated to produce results, even implicit ones. This can produce anxiety in them, nourish future burn-out, and generate insecurity. They have the right to do sports without having to go to competitions, to educate themselves without aspiring to erudition! One day, I asked my students why they went to museums, plays, movies, concerts. And they answered: "Because it opens up your mind, it helps you think about things." The idea of cultivating oneself for pleasure hadn't even occurred to them!
In order for them to thrive, it is much more useful to encourage children to adopt a posture, 'a way of smiling' that makes them feel good, that opens them up to others and createsnatural bonds. What a success it would be if we got them to understand the importance of becoming, like St. Paul, "people of blessing": knowing how to give thanks for the beauty of something someone does is an antidote to comparison, which tends to make us proud or sad. Sincere praise is not just good for the one who receives it, but also for the one who gives it. The child thus sees how lucky he or she is for being surrounded by beautiful people.
What is the most important thing for prospering in life?
The young person needs an inner life that will make him or her capable of being in life; we need to help them develop this. The much neglected practice of examination your conscience can be a valuable ally. Re-reading our day, where the inventory of graces and forgiveness is established, remains the secret to personal stability. By exploring your inner castle of innumerable dwellings, you can avoid dreaming of another life. This return to interiority will ultimately allow you to deepen your relationship with God. It is in silence that our young person will be able to answer the question that Jesus poses to Bartimaeus in the Bible: "What do you want me to do for you? (Mark 10:51).
Besides examining our conscience, are there other tools to prepare for life's ups and downs?
Getting back on track with daily responsibilities is a major notion on the road to success. For a young person, it can be summed up in living their day-to-day with whatProvidence has placed before them: getting along with brothers and sisters, adapting to family life, studying, and even just keeping their room clean. Carrying out simple duties does not keep you from attaining your ambitions; on the contrary, it elevates you to better achieve those goals.
Deep down, a prosperous life for a young person is the same as it is for an adult. Our present actions are the building blocks for the great adventures of tomorrow. If he had been negligent, the biologist and researcher Alexander Fleming might have thrown away his Petri dishes full of mold. He did what he had to do: he simply cleaned his plates—and thus discovered penicillin and won the Nobel Prize.
Can faith help you thrive in life?
You can't instrumentalize faith, reducing it as the key to personal development. But when you're a believer, your perspective on success changes. First, because life is already a success through this dialogue with Jesus, because it will always be new and unique! Then, being able to rely on the three theological virtues—faith, hope, and charity—gives you incredible freedom. Finally, a life of faith structures morality and intelligence.
Deepening the coherence and content of our faith allows us to unfold the potential of our intelligence, because it brings together the vision of the Church and that of the world. For example, the story of Creation allows us to take an interest in the formation of the universe. Faith, in fact, allows us to deepen our awareness in all areas.
Interview by Olivia de Fournas
Read more:
4 Virtual retreats for Catholic teens