From pregnancy to birth, a baby will challenge a couple to grow in love and flexibility.
What can God do in your life with one Bible verse a day?
Subscribe to Aleteia's new service and bring Scripture into your morning:
Just one verse each day.
Click to bring God's word to your inbox
"I'm pregnant!" This is one of those rare sentences that have the force of a punch. It knocks you so hard it makes your brain buzz. Your heart freezes. Or jumps straight up. Time stands still, like a curious being who wants to watch the reaction these three little words provoke. For most couples, it's an explosion of joy. Even more so for those who have gone through the ordeal of infertility or miscarriage. For other couples, it is panic, a surprise that paralyzes. Whatever the case, the arrival of a first child is an adventure wrapped up in a blanket. An odyssey that starts early.
A time when everyone needs to find their place and understand each other's place.
"As soon as a pregnancy is announced, men and women begin to experience a shift in their relationship," says Florence Prémont, marriage and family counselor at the Ephata law firm. The arrival of a third party is a time of crisis between two stable entities where each one must find their own new place and understand the other's place. Managing this phenomenon is unique for each couple. Easy and natural for some, unpredictable and laborious for others.
When William learns that his wife Marie is pregnant, he is overjoyed. But Marie isn't as thrilled as he is. "A few weeks after our honeymoon, when we had just moved to a new city, I realized we were expecting a baby. I felt a sense of anguish at the time. I became aware of all that was involved. At the same time, I physically felt the uncomfortable symptoms of pregnancy. I was experiencing the change in my body. William, on the other hand, was living the news from the outside," says the young woman, who remembers not being able to "say a big yes to this newborn life" until after three months … on December 8, the feast of the Immaculate Conception of the Virgin Mary.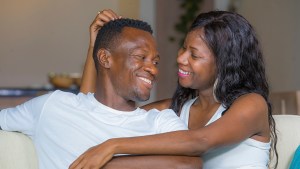 Read more:
4 Surprising lessons learned in 4 years of marriage
From the moment you give birth, it's all a question of adjustment
It's all a matter of adjustment. "Some women are very worried and want their husbands to get involved with the baby at any cost," says Juliette Chové, a midwife based in Locminé (Morbihan). "I had one woman who opted to bottle feed so that her husband could feedthe baby every other day. She imagined that this would allow her to compensate for a possible frustration on his part. But he didn't even know about it!" says the midwife, who also offers spiritual preparation for the birth.
Returning home, or the outbreak of anxiety
After a few days in the hospital, the couple returns home. There, a feeling of loneliness usually falls on the young parents, followed by a flood of questions: "What do we do now?" "Can we really take care of this child on our own?" "What if he doesn't want to feed anymore?" "Why does she sleep for so long? " "Is it warm enough?" "He made a weird noise, didn't he?" and on and on.
For Juliette Chové, this anxiety is normal: "All parents are concerned about doing the right thing." When she checks in after the birth to make sure everything is going well for the child, she takes advantage of this to reassure the parents. "If they're safe, the child will be safe too. I appeal to their common sense. For example, when they ask me if they should wake up the baby to feed it, I ask them if they would be happy if we did the same for them."
"We often tend to over-intellectualize things," says Sister Marie Jérémie, taking the example of breastfeeding. Thus, in Africa, we don't ask ourselves whether or not we are able to breastfeed," she continues. Maternity can be a time of letting go, where we trust the unknown capacities of our bodies."
Fatigue, the couple's number one enemy
One difficulty for couples that happens again and again is fatigue. Sneaky, it seeps in everywhere, like gas waiting for a spark to blow everything up. A few sleepless nights can be done, but an accumulation can make a couple go a little crazy… "Never having a late morning to recuperate from the week is an additional constraint," add Matilda and Max, young parents of little Helen. They recommend sleeping at the same time as the baby. "And it's so much worse if the house is a mess!" added Valery and Greg, young parents of Branden.
"You have to be able to tell the other person that you're tired and that you'd like them to take care of the child a little more, do the shopping or housework," insists Sabrina de Dinechin, a family mediator in Paris. "When one of the spouses feels that he or she is constantly making an effort and is not receiving any recognition, this can lead to exhaustion, and also to arguments." "The couple should be told to spend at least one day alone in the month following the birth!" recommends Florence Prémont in a similar line. Another idea to put in the ear of your loved ones for a baby gift: baby-sitting is sometimes worth much more than a rattle.
When the libido goes dormant
It takes time to resume sexual relations after the arrival of a child. "The couples I accompany are relieved that we can talk about this subject, which arouses a lot of fears," says Juliette Chové. It's a question of dismantling these fears. "During pregnancy, there is no particular risk. No: it's not going to provoke childbirth," she emphasizes. But after childbirth, the libido can take a hit. "Some women don't want their husbands to touch them. Similarly, when a woman breastfeeds, her body produces prolactin, a hormone that lowers the libido," the midwife says. "The important thing is to warn the husband, to reassure him. If the woman has no desire for a while it doesn't mean she doesn't love him anymore."Husbands may also have some apprehensions.
Adapt to the child's rhythm so as not to make daily life difficult
"He's been crying for two hours and I'm getting up in three hours …" "We'll have to stop at the next rest stop to change his diaper." "Careful, you have a bit of vomit on your suit, there, on your right shoulder … " That's just a small collection of phrases that all young parents, the world over, say or hear in the first few months after the birth of their first child. The child arrives, along with his or her own rhythm.
"If you want to fight, you can. But you'll run into a brick wall and it will be a waste of energy," smiles Sister Marie Joseph. "I believe that the first learning curve is welcoming the rhythm of the child and explaining that one day he or she will shift into another one. As in all relationships, it is good to start from the person themselves and to walk with them." William admits that it took time to become aware of this. "Having a child implies real renunciations. If you don't adapt to the rhythm of your wife who is pregnant and then to that of your child, your day quickly turns to hell." In short, a child is the best antidote for selfishness.
Which family do we want to build?
Many couples testify to this: by becoming respectively father and mother, each one tends to get closer naturally to their own parents. This is good: "I felt an immense gratitude for the gift of my parents' lives. I realized how generous they were," says Katie, a young mother expecting her second child. But there can be a downside. "We have men who only listen to their mothers and pass on messages to their wives. The wives see this as an intrusion, even an aggression," reports Sabrina de Dinechin. The birth period is a great opportunity to practice the art of delicacy and moderation within the couple.
The arrival of a child also reveals that the spouses have not necessarily been raised in the same way. For Sister Marie Jérémie, "the arrival of a child does not only raise the question of knowing who he is, but also of knowing who you are. It is the moment to reread your own story, without rejecting how you were raised, without perhaps accepting everything either.
Hugues Lefèvre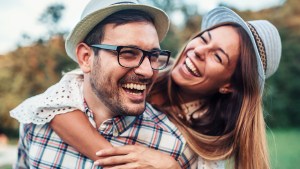 Read more:
12 Best pieces of advice from our readers for newlyweds (or anyone who wants a strong marriage)