Learning to communicate at a deeper level is important for the long-term health of a couple.
What can God do in your life with one Bible verse a day?
Subscribe to Aleteia's new service and bring Scripture into your morning:
Just one verse each day.
Click to bring God's word to your inbox
It's not always comfortable for us to reveal who we really are, even to our spouse. Yet this is the key to a happy marital relationship. According to marriage counsellor Marie-Madeleine Devillers, we sometimes lack an essential tool for recognizing our own needs.
What is toxic to married life?
Marie-Madeleine Devillers: Indifference. It sets in over time and leads to a breakdown in communication. When one is hurt, there are three ways they can react: silence, to keep the peace; aggressiveness; or manipulating the other into agreeing with you. Women are often more aggressive because they are better able than men to find the words that will calm things down, as well as words that criticize. Whatever the reaction, everyone creates a protective shell around themselves. As time goes by, we end up living in parallel worlds, without paying much attention to each other.
Does this protective shell prevent dialogue?
Yes, it's easy to talk about the facts: your work, the people you meet, activities. It is also common to share ideas on politics, current events, etc. These two levels are important because they allow us to get to know each other better—but they are not enough. The intimacy of a couple is built by an exchange at a third level: feelings. It lets the other see the deepest part of our being: our thoughts, our body, and our heart.
What makes sharing emotions so difficult?
Communication, like married life, reveals past wounds that are not healed. I remember an engineer who would become violent when his wife sulked. His overreaction was like a flashing light: it related to something he went through at an earlier time. He had been brought up in a very strict environment. If there were any disagreement, his parents would give him a "This is the way it is, end of discussion" that prevented any negotiation. He could not express his anger. His wife's silence sent him back to this shut-down without any possibility of negotiation. It is essential to share your ideas on education, family life, money management, what seems acceptable and unbearable to each of you, etc.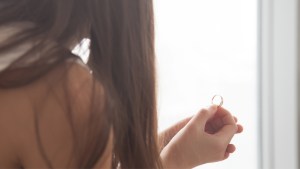 Read more:
Are you disappointed in your marriage?
How do you communicate at this deeper level?
There was one woman whose husband was a very good bridge player and she wanted to join him in the bridge club. He replied: "You have to take lessons, otherwise you won't be able to come, you play so badly! If you came it would be a disaster." His response summarizes the four bad ways of communicating: order, threat, put down, and guilt. Good communication, on the other hand, means practicing four verbs: ask, refuse, give, and receive. The key is to dare: dare to ask, dare to express your disagreement and your feelings about the other's behavior. Often we do not dare to say no, for fear they'll stop loving us. But, in fact,just the opposite happens! We will be better respected, and our boundaries accepted.
Take time to see where the other person is at …
It's better not to start a discussion in anger. It can be destructive. However, it is possible to express the need to talk about it later. Then come back to it, even if it's out of sync with what is going on. It is also important for spouses to be vigilant about the where the other person is at. One evening, a man who was overjoyed went home early to tell his wife that he had been promoted and was getting a big raise in salary. She half-heartedly replied: "Uh-huh, that's good." Can you imagine how disappointed he was? If he had taken the time to see where she was at, he would have learned that she had had a terrible day at the office, that the children had been rude, and that the washing machine had just broken down. Once she felt listened to, she would then have been more responsive.
What advice do you give in case of conflict, when dialogue no longer seems possible?
In the beginning, we communicate about everything that brings us together. Over the years, we tend to communicate about everything that is different about us. At a final stage, the communication that remains is aggressive, ping-pong style. A ball thrown against a wall rebounds with the same force. Criticisms or reproaches, compliments and kindnesses are returned; it's a golden rule. Marital conflict is a shared responsibility. As long as the victim/victimizer pattern is played out, the problem cannot be solved. Often we are preparing our response before the other person has even finished speaking. The important thing to remember here is not who is right. The important thing is to accept the fact that the other has been hurt. The only way out is to understand your spouse's point of view.
Under these conditions, isn't imposing dialogue at all costs doomed to failure?
Absolutely! The couples having difficulties have bruises everywhere. They need a period of convalescence. They first need to take care of themselves, to get together to relax and do good together. A common activity, whether artistic or sporting, is a good way to get back together gently.
So after that, how do we take it a step further?
One tool is based on looking at each person's needs. Each person makes a list of his or her needs as a man or woman, husband or wife, father or mother. The other can't meet everything, especially personal needs. For example, one woman remembered that she loved sculpture and her husband wanted to get back into sports. It's up to them to give themselves the means to do so: one can take care of the children while the other goes out. These times of solitude, of quiet reflection, make it possible to recharge your batteries.
Some generations received a falsely Christian education that forced them to not think about themselves. Taking care of oneself was something to feel guilty about. An atheist psychiatrist was astonished: "I have great admiration for you Christians who are always at the service of others. But you never take the time to be at the service of the poor person within you."
Isn't giving to others enough to find personal balance?
We all need recognition. If we do not get it within our household or our family, we look for it elsewhere: work, leisure activities, parish or other commitments sometimes. That is to say, so many possibilities for escaping into activism and even pseudo-infidelities. It's all a question of degree, of course. When I ask these people, who invest so much time in outside activities, if they also invest in their relationship, the answer is very little. Often, they have not gone out together for several years.
Indeed, it is difficult to find time to be alone as a couple what with family, friends, etc.
It's all a question of priority. Where is my preference? A weekend with the in-laws, or a weekend for two? My spouse is my next closest, my priority. Before I say good morning to the children, I say it to him; we are a "couple" before we are parents. And this complicit love in the marriage is reflected to the children.
I recommend that couples reserve at least two evenings per month, one weekend per quarter, and one week per year — whatever the cost. Even when you don't feel like it: feeling tired, irritated, having to manage the children. You can always find a good excuse for avoiding these dates. At the beginning, you think you can do without them. But if you don't maintain it regularly, love unravels. The couple is nourished by these times of reunion. And they cost less than a lawyer or a therapist…
Even within the couple, forgiving each other is not always easy. Are there steps we can take?
Forgiveness is not natural and there is nothing magical about it. It is a path. It reflects the couple's good health and allows them to get rid of tension and aggressive, humiliating and violent conversations. It helps to heal wounds. But first, you have to want to forgive. Too many times we falsely forgive just to keep the peace or because we were raised that way. To Christian couples in difficulty, I recommend starting by asking each morning for a grace for the day: the grace to welcome the other person as he or she is, the grace to love him or her, the grace to recognize what is good in the other person, the grace to let go. True forgiveness implies questioning yourself, regret, and a real desire for change. It restores the relationship and re-sets the sacrament of marriage.
How can we fully live this sacrament?
God's plan for the couple is dizzying. Saying yes for life is quite a challenge! All the more so since willpower alone is not enough, because it can become exhausted. To nourish it on a daily basis, we must draw from a deeper source: faith and grace. The sacrament of marriage includes it all: trust, fidelity, strength, courage, forgiveness, hope. Asking for grace invigorates it. "Lord, come and dwell in what is obscure and unbearable in my relationship."
What resolutions can a couple that is emerging from a crisis adopt?
A couple that does not have a project is a couple that dies. Determining a common project makes us see ourselves in time, over the long run, with the other. When spouses are bored, when they have nothing more to say to each other, I ask them to find five proposals for living together, two of which would be completely crazy. It is up to them to be inventive and imaginative. Sometimes it is more difficult for the man, who is satisfied to be with his wife and does not understand her weariness. Then, each one chooses to do one of their spouse's suggestions. Don't be afraid to go a little crazy! Even if they are unreasonable or seem ineffective in terms of helping the dynamic. They keep the relationship alive.
Interview by Stéphanie Combe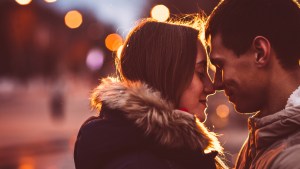 Read more:
8 Tips to strengthen your marriage and prevent divorce