Fraternal correction is a balancing act. How can it be carried out without humiliating or wounding someone?
Not sure when, how, and what issues to call attention to in those you see on a daily basis? With the help of Brother Dominique-Benoît de La Soujeole (OP), a professor of theology, we will consider this in six questions.
What is the best way to correct people in your life?
There is no magic recipe. The strategy must be adapted to the person being corrected, to the seriousness of the issue and the best moment to do it. "Pointing out a peccadillo to your fellow man is not the same as dealing with a major sin," insists Brother Dominique-Benoît de La Soujeole.
The form that our correction takes will also be important. It can take the form of a "good example" to be followed. When St. Teresa of Avila saw one of her sisters act badly, she honed in on the opposite virtue: to act even better.
The Fathers of the Desert, for their part, liked to set a rather cunning example. Abbot Poemen recounts: "There was a monk who would usually eat with a disciple. Unfortunately, this brother would put one foot on the table during the meal. The old man, however, said nothing to him and for a long time silently put up with it. Finally, when he couldn't take it any longer, he confided in another elder, who said, 'Send him to me.' When it was time to eat, before the young man could make the slightest move, the old man very quickly put both his feet on the table. The young man was taken aback, saying 'Father, that is very impolite.' The elder immediately took both feet off the table and said, 'You're right, brother.' Back at his father's house, the brother never again fell back into this contradiction."
Our brotherly corrections may come by way of advice from an opportune reading (a passage from the Gospel, the writing of a "wise person," etc.) or through telling a short story (the life of a saint or some aphorism from, once again, the Fathers of the desert). The most common way is undoubtedly a frank, honest, and immediate conversation.
In specific terms, it doesn't need to be long and convoluted: to correct a friend or relative, a few minutes of one-on-one conversation in a suitable room, away from indiscreet ears, is enough. "The few times this has happened to me, I've met a friend at home for a drink. It was both casual and serious," says William, a former scout leader.
The place and the atmosphere are essential. You don't "correct" yourself by walking in one door and out the other, or with one person sitting down and the other standing up, for example. "In general, we should tell each other things while sitting around a table, after reminding ourselves that we are there to help each other, not to pass judgment," says Claire and her husband Xavier. The more the moment is prepared beforehand, the better it will go. So every word counts and must be carefully thought out. This doesn't rule out candor or a bit of improvisation at the time to adapt to the other's reactions. For his part, William has his own personal technique: "I always try to start from my own shortcomings first. It shows that I'm not a saint either!"
How do we follow the four steps dictated by Christ? 
There is no preset protocol. "The Gospel does not give procedures to be strictly followed as if they were civil and penal codes," Brother Dominique-Benoît warns. The interconnectedness present in the Gospel of St. Matthew — "the most ecclesiological of the four Gospels" — aims to show that "sin is first of all personal, but the wound resonates in the community," the Dominican says. The personal wound of sin is also a wound of the whole ecclesial body. "Our existence is linked to that of others, in good and in evil; sin, like works of love, also has a social dimension," Benedict XVI said.
That is why St. Matthew insists on both aspects, the individual and the ecclesial. The final step ("If the sinner refuses to listen to the Church, let him be considered a pagan or a tax collector") is one of the foundations in Scripture for the practice of excommunication. "It does not necessarily follow, nor is it automatic. It must clearly respond to conditions of justice and prudence. The fault must be particularly serious and must cause a serious scandal in the community," the Dominican Brother says.
What kinds of things does fraternal correction address?
Brother Dominique-Benoît explains: "Fraternal correction concerns every sin, whether venial or mortal, because every sin wounds, even kills, charity. Therefore, fraternal correction should not be limited only to serious faults; it also has its role for lesser faults that can lead to more serious faults. 'The blade of grass is the origin of the trunk, because the trunk when it is born is only grass. By watering this grass you make a trunk out of it,' St. Augustine wrote. For example, gluttony can be just a slight lack of temperance in drinking, but if this tendency is not corrected, it runs the risk of developing into capital sin," the Dominican illustrates.
Should you correct your spouse, boss, or grown-up children?
Yes, but with finesse. Fraternal correction can only take place between two morally equal persons; that is, without one having authority over the other. "This is the case in equality within the couple, between brothers and sisters, between baptized persons in the Christian community," explains Brother de La Soujeole. The parish priest is first of all a baptized person, and if I, a lay person, see him committing a fault against the morals common to all in the Church, fraternal correction has its place there. Where it is not a relationship of equality, there is room for paternal (from superior to subordinate) correction.
However, "if a subordinate sees a superior committing a fault against the morals common to all, he will address his superior not as superior but as brother and therefore as equal. For the relationship between parents and children, the correction will be paternal or maternal as long as the child is not an adult. When the child reaches adulthood, correction becomes fraternal because of a certain moral equality between adults. But it is necessary to have the spirit of finesse: the experience that a parent has of life and of his or her children can place them, even between adults, in a certain position of superiority."
If I can't convince my brother or sister, should I persevere or give up?
It is important to carefully evaluate the situation. St. Augustine, taken up by St. Thomas Aquinas, admits the possibility of abstaining from reprehending and correcting those who do evil for three reasons:
Because you are waiting for the right moment.
Because you are afraid it will make the situation worse.
Because you are afraid that by putting pressure on them, they will drift away from the faith.
St. Thomas adds that "if it puts an obstacle in the way of our brother's return to the right path, which is the end being sought, fraternal correction is no longer appropriate." Brother Dominique-Benoît de La Soujeole analyzes: "Putting fraternal correction into practice, like practicing any virtue (here, merciful charity), must be regulated by the virtue of prudence, which has two aspects to it. From the intellectual point of view, it takes into consideration the specific case from the point of view of truth: is such act as committed by my brother a sin in and of itself and in the precise circumstances of the case? But prudence is also a (primary) moral virtue in the sense that it must analyze the probability of success of what is being proposed to correct the specific case in question. If, from the intellectual point of view, it is verified that there is sin, from the moral point of view, the question will have to be asked: should I intervene now? Am I in a good position to do so? If not, should I inform someone better positioned than me? If so, what is the best way to proceed? In other words, I must seriously assess how I carry out the intervention."
Shouldn't I get my own house in order first?
The Gospel says it all. "Why do you look at the splinter in your brother's eye, but do not notice the log that is in your own? Or how can you say to your brother, 'Let me take the splinter out of your eye,' and behold, a log is in your own eye? You hypocrite, first take the log out of your own eye, and then you will see clearly to take the splinter out of your brother's eye." (Matthew 7:3-5). In approaching our brethren to correct them, we do not claim to be blameless and above criticism. Fraternal correction is not a judgment but mutual fraternal help. "Therefore, I too must make myself accessible to the corrections of others, and perhaps even of the brother or sister I am correcting."
Antoine Pasquier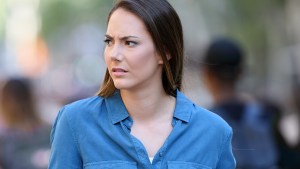 Read more:
How to stop judging others so much