It is less about lowering yourself and more about opening up.
What can God do in your life with one Bible verse a day?
Subscribe to Aleteia's new service and bring Scripture into your morning:
Just one verse each day.
Click to bring God's word to your inbox
What is true humility? How can we possibly answer such a vast question in a few words? Humility, moreover, is not to be processed through words, but through a way of being—I would even say through grace. The difficulty is two-fold. On one hand, according to Tradition, humility is the first of the virtues and the gateway to spiritual life. And, as in all things, how to begin is more difficult to describe than the final culmination. On the other hand, it isn't easy to shed light on a virtue that, indeed, consists of remaining in the shadows. As the joke goes: "No one is more humble than I am!"
It is less about lowering oneself than about opening up to others
One thing is certain: contrary to what many would say, true humility is not negative, but positive. It is not born from a feeling of smallness or helplessness or unworthiness, but, first, from fascination. God is so great, life is so beautiful, love is so precious, that it surpasses me. It is therefore less a question of lowering yourself than of opening up. There is definitely an erasure, a forgetting of yourself; but it is not so much a question of self-denial, as it is a conversion: instead of living centered on ourselves, we learn to put first what is beyond us: "Those who try to save their own life will lose it; those who lose their life will save it" (Luke 17:33).
However, it is necessary to avoid false humility like the plague. There is a way of devaluing oneself, of lamenting one's real or feigned misery, of putting yourself down with a thousand reproaches, which is the opposite of true humility. Sometimes it is a subtle and perverse way defend yourself and get attention. Quite often it is also repressed pride in disguise. This apparently virtuous self-criticism can be a cloak for feelings you may not want to admit: resentment for failures, envy of the success of others, anger and frustration about limitationsetc. Indeed, a whole personality can be built on the register of denigration, which leads to unhealthy psycho-spiritual structures that can be sinful or unhealthy, or both.
The truly humble person is, rather, a free person. They have nothing to prove, nothing to defend, nothing to gain. They are cheerful, attentive and available. They are also courageous, because "perfect love casts out fear" (1 John 4:18), whether it is the fear of God or the fear of others, and the self-censorship that results from it. Humility does not shrink the spirit orcool the heart; on the contrary, it is magnanimous, as Mary testifies in her Magnificat: the young woman of Nazareth is not and does not want to be anything more than a modest servant, which is why God can do great things for her and through her.
Humility renews human relationships
In terms of God, humility develops attitudes that are the foundation for all spiritual growth: worship of the One who never stops creating us, praise of the One who never stops loving us, repentance before the One we never stop offending, silence and listening to the One who never stops teaching us, obedience to the One we want to serve. Deep down, every time we say "Lord" we express (we should express) this humble love of children to a Father, of disciples to a Master, of the one who is loved to the One who loves.
In terms of others, humility renews all human relationships. It allows us to gradually get out of the usual dynamic of rivalries, comparisons, suspicions, frustrations and manipulations of all kinds. Our strategy will then be to simply be ourselves, no more and no less, and to allow others to be themselves. St. Paul said it beautifully: "Do nothing out of selfish ambition or vain conceit. Rather, in humility value others above yourselves" (Phil 2:3); "Practice kindness, humility, gentleness, patience" (Colossians 3:12).
This is how we enter the school of Christ, because He says: "I am gentle and humble in heart" (Matthew 11:29). Born on straw, dead on the Cross, hidden in glory, He reveals to us the humility of God. Kneeling before his Apostles to wash their feet, he confirms for us what pure hearts sense: "If anyone wants to be first, they must last, and a servant for all" (Mark 9:35).
Father Alain Bandelier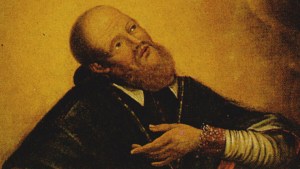 Read more:
How true humility leads to more self-confidence